(Last Updated On: February 28, 2022)
There are several interesting facts about Kazakhstan readers love to learn. Kazakhstan, often written Kazakstan, is a Central Asian country that is formally known as the Republic of Kazakhstan, or Kazakh Qazaqstan Respublikas. On the northwest and north, it is bordered by Russia, on the east by China, and on the south by Kyrgyzstan, Uzbekistan, the Aral Sea, and Turkmenistan; on the southwest, it is bordered by the Caspian Sea. This article will feature many more interesting facts about Kazakhstan like this, keep reading.
Kazakhstan is Central Asia's biggest country and the world's ninth-largest. Kazakhstan stretches 1,820 miles (2,930 kilometers) east to west and 960 miles north to south between its most distant points, which is one of the interesting facts about Kazakhstan. Kazakhstan has physical and cultural geographic traits that are comparable to those of the other Central Asian nations, despite the fact that it was not considered a part of Central Asia by authorities in the former Soviet Union.
Nur-Sultan (previously Astana, Aqmola, and Tselinograd) is the country's capital, located in the north-central region. Kazakhstan gained independence on December 16, 1991, after being a component (union) republic of the Soviet Union.
Outsiders have long been envious of Kazakhstan's vast natural resources and agricultural lands, and the exploitation that has resulted has caused environmental and political issues. The Soviet-era forced settlement of nomadic Kazakhs, along with large-scale Slavic in-migration, dramatically transformed Kazakh culture and led to significant settlement and urbanization in Kazakhstan. Traditional Kazakh practices interact uncomfortably with modern global invasions.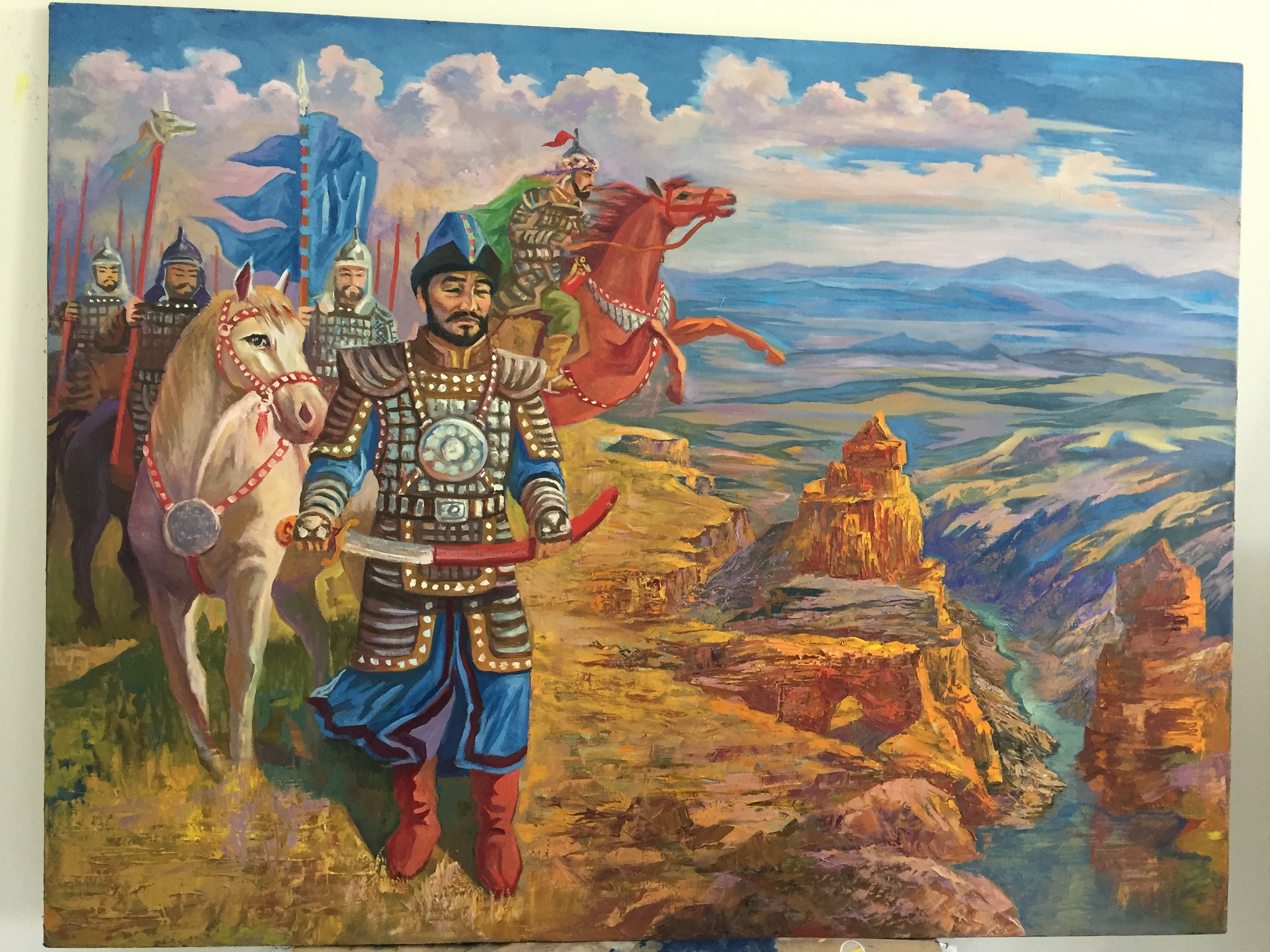 Interesting facts about Kazakhstan
Lets find below some very interesting fun cool facts about Kazakhstan!
1. With a geographic area of 2,724,900 km2, Kazakhstan is the world's biggest landlocked country, greater than all of Western Europe. Despite this, it keeps a modest navy.
2. Kazakhstan has a launch facility for spacecraft. Not just any space launch facility, but the first and largest in the planet. When Tim Peake's rocket lifts off from the Baikonur Cosmodrome in Kazakhstan, he will be following in the footsteps of previous notable astronauts. Sputnik 1 was launched from this location, which was created for the Soviet Union in the 1950s. The Russians are presently leasing the facility, which is still at the heart of their space program.
3. Fermented horse milk is Kazakhstan's national drink, which is really one of the cool and interesting facts about Kazakhstan.
4. The Saryarka Plains, a world-famous birding destination; Tamgaly, home to 5,000 ancient rock engravings; and the Mausoleum of Khoja Ahmed Yasawi are all Unesco World Heritage sites in Kazakhstan. The tomb in Turkistan's capital is unfinished, having been begun in 1389 and abandoned in 1405.
5. Destination Kazakhstan is a Central Asian country south of Russia that stretches east from the Caspian Sea to the Altai Mountains and west to China. Kazakhstan was one of the fifteen Soviet republics until 1991.
6. Nur-Sultan, originally Akmolinsk (until 1961), Tselinograd (1961–92), Aqmola (1992–98), and Astana (1998–2019), is the capital of Kazakhstan. Nur-Sultan is located in Kazakhstan's north-central region, on the Ishim River, at the crossroads of the Trans-Kazakhstan and South Siberian railways.
7. Genghis Khan's Mongol tribes attack Kazakhstan and Central Asia in 1219-24. Later, Turkic tribes, who made up the majority of their kingdom, absorbed them. Late 15th century – The Kazakh khanate is established, establishing the Kazakhs as a separate ethnic group.
8. Charyn Canyon, Kazakhstan's counterpart to the Grand Canyon, is orange-hued, massive, and Instagrammable. A (long) day journey from Almaty is possible.
9. The flesh was chewy, similar to that of elk or moose. Horseflesh, like that of other game animals, is a good source of protein. It is credited by Kazakhs with a bevy of advantages that border on shapeshifting. It is claimed to make men sexually active far into their nineties.
10. The Kazakh Steppe is the world's largest of its sort, covering a third of the country, which is really one of the amazing and interesting facts about Kazakhstan.
11. Because of society's hierarchical character, greetings are somewhat formal. The handshake, which is generally done with both hands and a grin, is a popular greeting. Many Kazakhs are Muslim, and some males will refuse to shake hands with ladies, so be aware of this.
12. Russia, China, Kyrgyzstan, Uzbekistan, and Turkmenistan are all bordering Kazakhstan, people love interesting facts about Kazakhstan like this.
13. Sunni Muslims make up the majority of Kazakh ethnicity. Traditional Orthodox Christianity is practiced among the country's Slavic population. There are other additional congregations as well as a smaller Jewish community in the area. Communism called for the repression of religious ideas and, eventually, their abolition.
14. Kazakhstan is home to Sacha Baron Cohen's fictitious character Borat, a film that Kazakhstan officials were understandably critical of. Especially after the Kazakhstan national shooting team won gold in Kuwait in 2012 and Borat's parody national song was unintentionally played instead of the actual one.
15. Alma-Ata, Kazakhstan's largest city and former capital (until 1998), was once known as Alma-Ata. Translation of the Kazakh term лмaт, which is the adjective version of the Kazakh word for apple.
16. Bayterek Tower is a 97-meter tall tower in Astana, Kazakhstan's capital, that is topped with a golden egg. A lift will take you up 86 meters into the egg, giving you views of the city and the beautiful gardens below.
17. "Almaty" is derived from the Kazakh word meaning "apple." The name is sometimes mistranslated as "apple-rich city." Alma-Ata, the city's earlier Soviet-era Russian name, is the result of a typo (the name literally means "Grandfather of apples").
18. Kazakhstan's poverty rate is actually fairly low. According to the CIA World Fact Book, 2.6 percent of Kazakhstan's population lived on less than $1.90 a day in 2016, while the jobless rate was expected to be 5% in 2017.
19. Kazakhstan is a relatively safe area to reside for expats. However, there are certain conflicts between the elite and the poor: muggings and thefts are common, particularly in cities. Expats are encouraged to avoid walking alone, to use pre-arranged cabs, and to stay in well-lit and frequented places.
20. People of many nationalities come to eat traditional Kazakh dishes such as 'beshbarmak,' pilav (a classic eastern meal of meat and rice), Russian pelmenis and blinys, Korean spicy salads, and Uighur noodles. Our people invite visitors to sample their cuisine and appreciate our hospitality.
21. The former residence of the writer and novelist Fyodor Dostoevsky, in Semey, close the Russian border, is one of the country's most popular tourist destinations. It has been turned into a museum, with notes from some of his most acclaimed works on display, including "Crime and Punishment" and "The Idiot."
22. Naturetrek provides a 10-day journey living in isolated desert camps in search of Central Asian specialist wildlife with an ornithologist if you know your Himalayan Snowcock from your Himalayan Rubythroat. The whole cost is £2,295, which includes airfare.
23. It has a variety of ski resorts, notably Shymbulak, which Prince Harry and his then-girlfriend Cressida Bonas visited in 2014, which is one of significantly interesting facts about Kazakhstan.
24. The Soviet Union (1920–1991) was a country that existed during the years of 1920 and 1991 When the Kazakhs were legally separated from the Kyrgyz in 1925, the Kirghiz Autonomous Socialist Soviet Republic was renamed the Kazakh Autonomous Socialist Soviet Republic.
25. The ancient Turkic peoples revered the sky as their God, and their blue-sky banner represented their love to Father Ancestor. The blue color of Kazakhstan's State Flag depicts the sky, peace, and prosperity, while the self-color of the backdrop symbolizes our country's togetherness.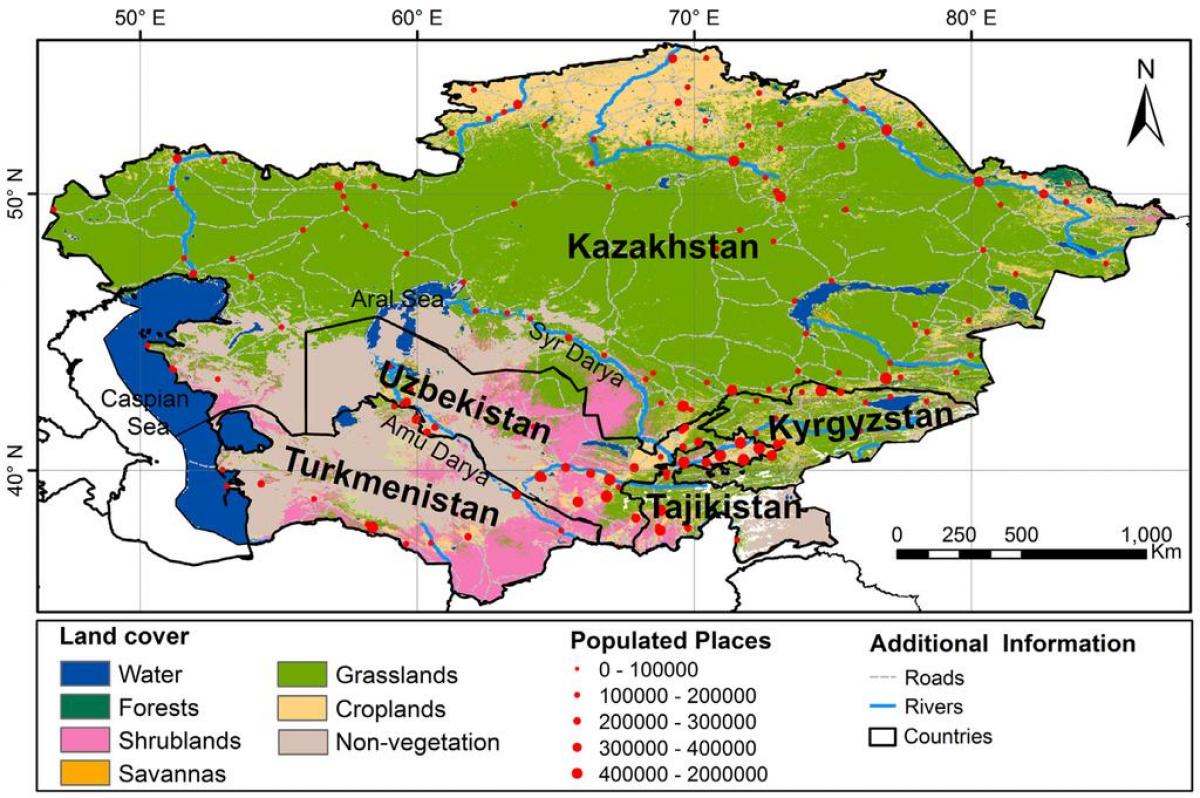 26. Kazakhstan's national meal is known as Beshbarmak, which translates to "five fingers," referring to the custom of eating it with one's hands. Boiling horse or lamb meat is combined with big noodles that resemble lasagne sheets, then drizzled in an onion gravy broth. 3 January 2018
27. Kazakhstan is home to the biggest chimney in the world. The GRES-2 Power Station in Ekibastuz has a 419.7m tall chimney, wel ove to learn about interesting facts about Kazakhstanlike this.
28. Porridge is a popular breakfast option no matter where you live. Making oven-baked porridge with mangoes, strawberries, and blueberries have become a new obsession for Kazakhs.
29. This might indicate that in Kazakhstan, women place a higher value on youth, which is frequently linked with beauty and fertility, while men place a higher value on maturity, which is generally associated with professional achievement, power, and authority.
30. Kazakhstan's economy is expected to rebound to pre-pandemic levels by the end of 2021, with growth rates of 3.2–3.7 percent in 2021 and 3.7 percent in 2022. The restart of domestic activity, a supportive fiscal posture, and the introduction of vaccinations will all help to boost growth.
31. This vividly turquoise lake, concealed in the Tien Shan Mountains and created by an earthquake in 1911, has fading spruce trees poking out of the water, creating a distinctive landscape. Almaty is about a five-hour journey away.
32. Kazakhstan was home to a number of routes that made up the historic Silk Road, a commercial network that connected east and west, which is one of the fascinating interesting facts about Kazakhstan.
33. Kazakhstan has a well-defined culture that is founded on the nomadic pastoral economy of its people. Between the 7th and 12th centuries, Islam was brought to Kazakhstan. Aside from lamb, several other traditional Kazakh dishes have symbolic meanings. The Turkic nomadic lifestyle has had a significant effect on Kazakh culture.
34. Kazakhstan contains a natural reserve with over 1,300 blooming plant species. Ibex, argali sheep, and golden eagles may all be found in the Aksu-Zhabagyly, which also boasts good guides, well-marked paths, and biodiversity.
35. Horseback riding, particularly the ancient pastime kyz kuu, or "female chasing," is an important aspect of Kazakh culture. It's essentially a horse race between a man and a woman that either finishes with the guy kissing the woman (a victory for the man) or the woman whipping the man (a loss for the woman) (a victory for the woman). Kazakhs are said to be the first people to domesticate and ride horses. Horseflesh, by the way, is a large component of their diet.
36. Kazakhstan has an export-oriented economy that is heavily reliant on oil and allied product shipments (73 percent of total exports). Natural gas, ferrous metals, copper, aluminum, zinc, and uranium are among the country's principal export commodities, in addition to oil.
37. Kazakhstan has a well-defined culture that is founded on the nomadic pastoral economy of its people. Between the 7th and 12th centuries, Islam was brought to Kazakhstan. Aside from lamb, several other traditional Kazakh dishes have symbolic meanings. The Turkic nomadic lifestyle has had a significant effect on Kazakh culture.
38. Mixed prairie and woodland or treeless prairie cover 9.4% of Kazakhstan's area, mostly in the north and the Ural River valley in the west. Moreover three-quarters of the nation is either semidesert (33.2 percent) or desert (33.2 percent), encompassing the whole west and much of the south (44 percent).
39. Shymbulak Ski Resort (shymbulak.com) is located about 30 minutes from Almaty city center, making it perfect for a fast ski session (the season runs from December to April). It's Central Asia's most sophisticated ski resort, so anticipate modern conveniences like Wi-Fi and cafés.
40. If you enjoy unusual tiny museums, the Folk Musical Instruments of Kazakhstan Museum in Almaty is a must-see. It is located in a charming wooden home in Panfilov Park.
41. Lanes of horsemeat and intestines are weighed on large peeling Soviet-era scales at Almaty's Green Market. This isn't the Borough Market, but it's an interesting look into what Kazakhs eat in the city.
42. The gold-capped Nur Astana Mosque in Kazakhstan's capital, Astana, is the third biggest mosque in Central Asia, we love to know interesting facts about Kazakhstan like this.
43. Almaty is also a significant cultural hub. It is also home to a theatre devoted to Kazakh writer Mukhtar Auezov (1897-1961), a Russian theatre, and other Korean theatres, in addition to the Abai Kazakh Academic Opera and Ballet Theatre, which are the pride of national musical history.
44. The vast bulk of Kazakhstani art is applied art, which involves using art traditions like as carpet weaving, ceramics, and leatherwork to decorate practical goods such as home utensils and horse harnesses. Architecture, fine arts, and sculpture are all part of Kazakhstan's art.
45. Respect for elders, patriotism for the nation, honesty, and learning to love mankind are among these traditions. Every visitor is traditionally served Kazakh food at the dastarkhan (low table) in a yurt.
46. Kazakhstan is one of the world's most ethnically diverse countries, with 131 ethnic groups represented, ranging from Kazakhs to Russians, Germans, Tatars, and Uyghurs.
47. It's not easy to see rockets launch from the site where Yuri Gagarin created history, although certain visits to the Baikonur Cosmodrone are accessible for the wealthy or well-connected (and it's supposedly simpler for nationals of former USSR nations).
48. According to a World Health Organization survey, 46 percent of Kazakhs aged 21 to 65 consume alcohol either seldom or never; 54 percent drink alcohol regularly; and 21% use vodka as their major alcoholic drink. In Kazakhstan, beer is also quite popular. Almaty's first brewery opened in 1874, and it has not only survived but also continues to operate.
49. Kazakhstan has 4,806 named mountains, with Khan Tengri (6,995 m) being the highest. Belukha is the most significant mountain (4,506m). The Kazakh Steppe (Plain), the world's biggest dry steppe area, covers one-third of Kazakhstan's territory.
50. Kazakhstan has an export-oriented economy that is heavily reliant on oil and allied product shipments (73 percent of total exports). Natural gas, ferrous metals, copper, aluminum, zinc, and uranium are among the country's principal export commodities, in addition to oil.
51. Astana, the country's capital (since 1997; previously Almaty), is growing more futuristic as more ambitious space-age towers are developed. The 150-meter Bayterek Tower and the Palace of Peace and Harmony, both built by renowned British architect Norman Foster, are among them. A housing complex with a 1,000-foot artificial ski slope flowing from the roof to the ground is the most current ambitious concept. Naturally.
52. Kazakhstan has a continental climate, with lengthy, hot summers and very severe winters. In Kazakhstan, temperatures vary by latitude throughout the year, with northern parts enjoying significantly colder winters than southern areas and southern areas experiencing rather hot summers.
53. During the lengthy winter months, snow is widespread, but it is usually light and sparse. On the plains of the extreme north (see Petropavl), there are around a hundred days of snowfall every year, about 60 days in the center region, and about 20 days in the southernmost section.
54. While there are several forms of the sport, with Afghanistan, Tajikistan, Kazakhstan, and Kyrgyzstan all having their own, buzkashi has been selected as Afghanistan's national sport.
55. The word Kazakh is used to refer to ethnic Kazakhs, whereas Kazakhstani is used to refer to all Kazakh residents or citizens, regardless of ethnicity.
56. The Corsac fox, Eurasian lynx, Pallas cat, snow leopard, and Saiga antelope are all frequent wildlife in Kazakhstan, which is one of the interesting facts about Kazakhstan.
57. The Buddhist rock carvings and paintings of bodhisattvas at Tamgaly Tas (literally,' stones with signs') on the banks of the Ili River, 100 miles north of Almaty, are one of Kazakhstan's most unusual sights.
58 . Kazakhstan was the first former Soviet republic to pay off its entire debt to the International Monetary Fund (IMF) seven years ahead of schedule in 2000.
59. The humble apple, known to its local people as an alma, is thought to have originated in Kazakhstan, one of the interesting cool facts.
60. Kazakhstan, a predominantly Muslim nation, does not have large-scale Christmas celebrations, but the country celebrates New Year with the same passion as Western countries.
61. Every year, Kazakhstanians celebrate Christmas on January 7 instead of December 25, which is one of Kazakhstan's interesting facts.
62. Kazakhstan has seen a rise in affluence during the previous ten years. Over the previous 10 years, it has risen 17 rankings in the Business Environment sub-index and entered the worldwide top 50 in the Economic Quality sub-index.
63. We are all educated from an early age to believe in "Ayaz Ata" (Kazakh) or "Ded Moroz" (Russian) who sends gifts home. Grandfather Frost has a granddaughter who typically accompanies him to the celebrations, and his name approximately translates to "Grandfather Frost." He looks like Santa Claus and has a granddaughter who usually accompanies him to the festivities.
64. If you're visiting Kazakhstan in the winter, be sure to bring the following items: Warm, waterproof, fleece-lined boots that may be worn with thick wool socks, a hat, waterproof gloves, and thermal long underwear!
Hopefully, you have enjoyed these interesting facts about Kazakhstan!
Tags
kazakhstan facts
interesting facts about kazakhstan
kazakhstan fun facts
More Interesting Facts and Articles