(Last Updated On: February 26, 2022)
40 interesting facts about Ukraine will reveal much amazing information for you!  Ukraine was the capital of Kyivan Rus, the first eastern Slavic empire, which was Europe's greatest and most powerful state during the 10th and 11th centuries. The Russian Empire annexed the majority of the Ukrainian ethnic areas in the late 18th century.
Following the collapse of czarist Russia in 1917, Ukraine enjoyed a brief period of independence (1917-20) but was quickly recaptured and forced to suffer terrible Soviet tyranny, which resulted in two forced famines (1921-22 and 1932-33) that killed over 8 million people. During World War II, the German and Soviet troops killed an additional 7 to 8 million people.
Despite the fact that Ukraine gained definitive independence in 1991 with the fall of the Soviet Union, the legacy of state control and pervasive corruption has stymied efforts at economic reform, privatization, and civil rights. In the last months of 2004, a nonviolent public movement known as the "Orange Revolution" persuaded the authorities to annul a fraudulent presidential election and enable a fresh globally supervised poll to usher in a reformist slate led by Viktor YUSHCHENKO. Internal squabbles within the YUSHCHENKO faction later allowed his adversary Viktor YANUKOVYCH to win legislative elections and become Prime Minister in August 2006.
Russia's invasion of Ukraine began early on February 24, 2022, with missile barrages and troops crossing into the nation from the north, east, and south, followed the next day by armored vehicles invading a northern area of the city, Kyiv, after months of military build-up and failed diplomacy. Go through with 40 interesting facts about Ukraine. Hundreds of people have died as a result of Russian airstrikes, including dozens of Ukrainian civilians.
Despite weeks of increasingly grim warnings from Western leaders, many people were shocked and dismayed by the invasion. The United Nations has warned that the humanitarian ramifications will be disastrous. Thousands of Ukrainians have sought asylum in neighboring Central European nations, taking refuge in basements and subway stations around the country.
Many more are fleeing to Ukraine's western border with NATO and EU member nations Poland, Slovakia, Hungary, and Romania. Despite enacting border rules in recent years to keep refugees and asylum seekers from other areas of the globe out, the EU has vowed to accept migrants from Ukraine. Ukraine has a population of roughly 44 million people, and the United States has warned that the war might result in up to five million people fleeing their homes. Readout these 40 interesting facts about Ukraine. The UN's Central Emergency Response Fund (CERF) has provided $20 million to support Ukrainian citizens, while the World Health Organization has released $3.5 million for essential medical supplies.
40 interesting facts about Ukraine
Let's enjoy these 40 interesting cool fun facts about Ukraine!
1. Ukraine is Europe's largest country.
2. Ukraine was included in the Union of Soviet Socialist Republics (USSR) as the Ukrainian SSR (Soviet Socialist Republic).
3. Ukraine shares borders with Poland, Slovakia, Hungary, Romania, Moldova, Russia, and Belarus, to name a few. The Ukrainian border is 6,992.98 kilometers long in total (4,345.24 mi).
4. Ukraine is not a landlocked nation since it shares a southern border with the Black Sea, which is not a closed or inland sea because it connects to the Mediterranean Sea via the Bosporus Strait.
5. Ukraine is bordered on the north by Belarus, on the east by Russia, on the south by the Sea of Azov and the Black Sea, on the southwest by Moldova and Romania, and on the west by Hungary, Slovakia, and Poland.
6. Ukraine is one of the world's most educated countries.
7. The Donetsk Oblast city of Druzhkivka is one of the few spots on the planet where petrified trees have been preserved. The trees are estimated to be over 250 million years old, and they form a 1-acre petrified forest.
8. The Oleshkivski sands in the Kherson area (south) are commonly referred to as the "Sahara" of Ukraine. The Ukrainian desert stretches over 160.000 hectares, making it Europe's biggest desert visible from space.
9. Ukrainian, formerly known as Ruthenian, is an Indo-European language of the East Slavic branch of the Indo-European language family. It is one of the Slavic languages that are part of the wider Balto-Slavic branch. It is the official state language of Ukraine and the native language of Ukrainians.
10. There are several hypotheses about the origin of the name Ukraine, but the most prevalent one is that it comes from the broad Slavic phrase meaning 'borderland,' 'frontier area,' and 'marches,' which most likely refers to Kyivan Rus' borderlands.
11. Adamovich, Aksamit, Alekseev, Anastas, Andrich, Antonova, Archaki, Babich are some popular Ukrainian surnames or family names.
12. In the Black Sea, British scientists discovered the world's only underwater river. The river is 37 nautical miles long, with a breadth of almost half a mile and a flow rate of 4 miles per hour. The river moves massive volumes of water at a rate of 22 000 m3 per second. This river's water has a significant salt percentage.
13. Oleksandr Dovzhenko is a Ukrainian filmmaker recognized for his inventive and poetic approaches to his films "Earth," "Zhengor," and "Arsenal," all of which were released in 1930 and screened in New York that year.
14. Ukraine is at the geographic center of Europe. Geographers of the Austro-Hungarian Empire created the geographical center of Europe in the Transcarpathia, hamlet Dilove, in 1886, utilizing the technology of the time.
15. Both Russian and Ukrainian are acceptable.
16. Sergiy Paradzhanov's 1964 film "Shadows of Forgotten Ancestors" is based on a story by Ukrainian writer Mykhailo Kotsyubynskyi. When it was aired in Kyiv in 1965, it sparked a wave of arrests among Ukraine's intellectuals.
17. In Crimea, there is a medieval cave fortification dating from the 5th or 6th century. It was constructed in the Byzantine Empire's outskirts. The fortifications were fashioned out of the rock.
18. As of 2015, 99.8% of Ukraine's adult population can read and write. As a result, Ukraine is rated third in the world among all nations in terms of education.
19. In Kyiv, near the railway station, is the world's third most frequented McDonald's. This McDonald's has consistently ranked among the top five busiest in the globe.
20. Arsenalna is the world's deepest metro station.
21. It remained a tributary state of the Ottoman Empire until 1774 when the Russian Empire disbanded it in 1783.
22. Kyiv, sometimes known as Kiev, is Ukraine's capital and most populated city. It is located along the Dnieper River in north-central Ukraine. Kyiv has a population of 2,962,180 people on January 1, 2021, making it Europe's ninth most populated city. In Eastern Europe, Kyiv is a major industrial, scientific, educational, and cultural hub.
23. McDonald's in Kyiv is one of the most popular fast-food restaurants in the world.
24. Maria Prymachenko is an artist who self-taught herself. Pablo Picasso, a Spanish painter, was influenced by her naive paintings. Her artworks' own art style, colors, and storylines include fascinating animals and flowers and are reminiscent of classical painting.
25. Kazimir Malevich was a Polish-Ukrainian abstract painter. Malevich was born in Kyiv, although he lived and worked in a number of Ukrainian settlements. By inventing his own form of art, Suprematism, Malevich revolutionized non-figurative painting. His painting "Black Square" is one of the most well-known works of the twentieth century.
26. Pylyp Orlyk's constitution, created in 1710, was one of the first of its sort in Europe. The American constitution was drafted in 1787, whereas the French constitution was written in 1791.
27. Sergei Bubka has the record for holding the most athletic records in the Guinness Book of World Records (35 world record-holder).
28. At the turn of the century, investments from Belgium, Germany, the United Kingdom, Switzerland, and the United States helped build the groundwork for the industrialization of Ukraine's central and eastern regions.
29. The Ukrainian An-225 "Mriya" aircraft is the world's largest and most powerful aircraft. It can carry a maximum curb weight of 640 tons. Make an attempt to construct something of that scale.
30. Ukrainian women's significance is underappreciated. Females in Ukraine participate in a wide range of activities, from activism and volunteerism to working in the Parliament, where women are equally as active as their male counterparts.
31. Ukraine has a wide range of religious beliefs. There are about 100 religious denominations in the United States today. Orthodox (70%), Greek-Catholic (7%), Protestant (2.2%), Roman Catholics, Muslims, and Jews make up the majority of beliefs (1 percent ).
32. Instruments like the 'kobza,' 'bandura,' and 'trembita' have a long history in Ukraine and are more than just traditional musical ensembles. These instruments are used with electronic instruments by certain modern Ukrainian bands, such as ONUKA.
33. Igor Sikorskiy, an aircraft designer, realized Leonardo de Vinci's ambition by building the world's first helicopter (1908 -1912).
34. Anna Yaroslavna (also known as Anne of Kyiv) was the daughter of the Kyiv Rus prince Yaroslav, and the mother of future King Philip I of France through her marriage to French King Henry I Capet. She was able to participate in public affairs decisions in France during her reign as Queen (1051–1060) since she had had an education and was literate.
35. Ievgen Kalinin, a Ukrainian "Jean-Claude Van Damme," stood in a split for 1.5 minutes with both of his feet contacting two automobiles traveling at 20 km/h.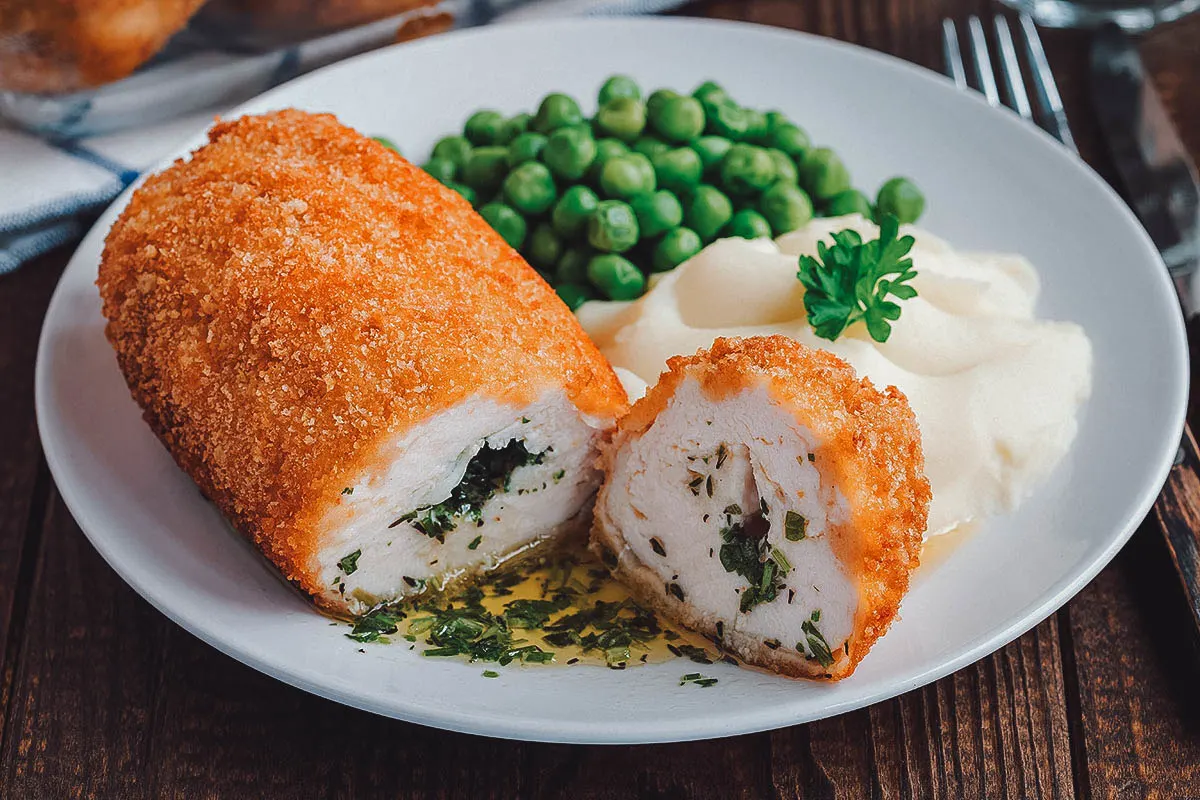 36. Borys Paton, a scientist, made a groundbreaking breakthrough in the field of electric welding. His father, Evgeny, was likewise successful in this field. Borys Paton is commemorated on one of Kyiv's river bridges.
37. In Ukraine nowadays, the term "European" generally indicates "clean, courteous, honest, or new."
38. The "Zoloti Vorota" metro station in Kyiv is covered with mosaics in the style of Kyiv Rus. Kings of Kyiv and old cathedrals are shown in the mosaics. This station was designated as an "architecture monument" in 2011, while BostonAll named it one of the world's 15 most beautiful metro stations the same year.
39. In Ukraine's history, three revolutions occurred: the Granite Revolution in October 1990, the Orange Revolution in 2004, and the Revolution of Dignity, or Euromaidan, in 2013–2014.
40. Ukraine is split into 24 oblasts (provinces) and the Independent Republic of Crimea, which is an autonomous republic. Kyiv and Sevastopol are the two cities having a special status. See the table below for a list of Ukraine's oblasts.
Hopefully, you have enjoyed these 40 interesting facts about Ukraine!
More Interesting Articles
Tags
interesting facts about ukraine
fun facts about ukraine
40 interesting facts about ukraine
100 interesting facts about ukraine
20 interesting facts about ukraine
interesting things about ukraine
amazing facts about ukraine
ukraine interesting places
interesting information about ukraine
interesting about ukraine