(Last Updated On: March 1, 2022)
There are many interesting facts about Estonia you will have fun reading. Estonia is the northernmost of the three Baltic states, located in northeastern Europe. There are around 1,500 islands and islets in Estonia; the two largest of these islands, Saaremaa and Hiiumaa, are located off the west coast of Estonia. This article will feature many more very interesting facts about Estonia.
For most of its history, Estonia has been ruled by foreign powers. It was established as one of the Soviet Union's constituent republics in 1940. Estonia was a Soviet republic until 1991 when it proclaimed independence alongside the other Baltic republics.
Estonia and the other Baltic republics gained independence from the Soviet Union on September 6, 1991, and membership in the United Nations followed soon after. Estonia began the process of converting its government to parliamentary democracy and shifting its economy to market capitalism. It wanted deeper European integration and joined the North Atlantic Treaty Organization (NATO) and the European Union in 2004. (EU).
There are significantly more women than males in the country. In Estonia, there are 84 men for every 100 females — only the Northern Mariana Islands, a US territory in the Pacific with a population of roughly 50,000, has a lower male-to-female ratio. Keep going for many more interesting facts about Estonia like this. On average, Estonian women live 10 years longer than males, which helps to explain why. In fact, with a male-to-female ratio of 2.19:1, the UAE is the country with the greatest male-to-female ratio in the world.
In 2005, Estonia became the world's first country to enable residents to vote online. The country is frequently referred to as the world's most technologically sophisticated society. What are the advantages for tourists? Estonian travel is quite convenient. e-Estonia is leading the way with WiFi connections all around the country (including in those forests) and all government services available online. That means you can easily WhatsApp, Facebook, and Instagram your way throughout the country.
Two Unesco World Heritage Sites are located in Estonia. Tallinn's ancient old town is well-known for its beautifully preserved medieval architecture; the Struve Geodetic Arc, which Estonia shares with Belarus, Finland, Latvia, Lithuania, Norway, Moldova, Russia, Sweden, and Ukraine, is less well-known. It is a series of survey triangulations that stretches from Hammerfest, Norway, to the Black Sea and resulted in the first accurate meridian measurement. Read on for more interesting cool fun facts about Estonia.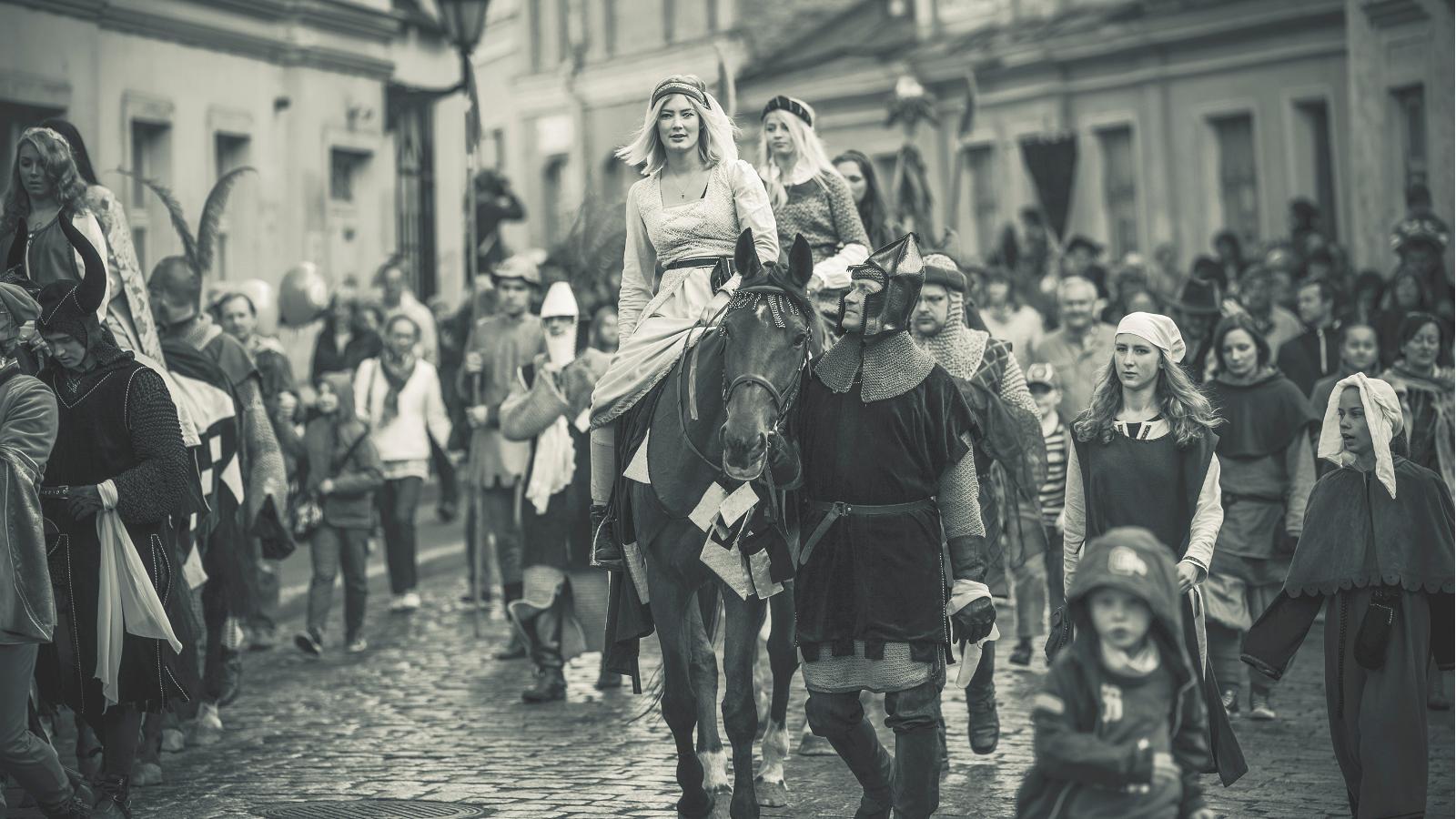 Interesting facts about Estonia
Let's find below very interesting facts about Estonia!
1. Estonia is a Nordic nation to a significant degree. Estonians are more culturally related to Scandinavians than Russians or Poles, for example. Despite the fact that they share our Lutheran faith, they are neither Slavic nor Scandinavian.
2. With a population density of 28.4 persons per square kilometer, Estonia is one of Europe's least densely populated countries. It can only be beaten by Finland, Sweden, Norway, and Russia. It is also one of the EU member nations with the smallest population (1.3 million).
3. Forests cover 52 percent of the country, making it one of Europe's greenest nations – and that number is growing, which is one of the cool interesting facts about Estonia.
4. Estonian living expenditures are reasonable and regarded to be lower than those of most other European nations. Living circumstances are comparable to those in Western Europe, according to foreigners who have spent time here.
5. Riga, on the other hand, disputes this, alleging that a Christmas tree was brought in about the same period. Despite the fact that the same tree is now generously adorned with ornamental hearts, Tallinn during Christmas is a must-see.
6. Snowfall is most prevalent between November and March, however, there are also occasional snowy days between October and April. May is a rare month for snow, although it has happened a few times in the previous decade.
7. Estonia has 2,222 islands and islets in the Baltic. That's a lot, but far fewer than the country which claims to have the most – Finland, with 179,000 (we're not sure who counted them). Britain has 6,289.
8. Estonians are Finnic people who speak a language closely related to Finnish called Estonian. Estonians make up 69 percent of the population, while Russians make up 25%, Ukrainians make up 2%, Belarusians make up 1%, Finns make up 0.8 percent, and others make up 1.6 percent.
9. Tallinn attracts 1.5 million visitors every year, including more than half a million cruise passengers, which is one of the amazing interesting facts about Estonia.
10. Estonia is a democratic unitary parliamentary republic that is split into 15 maakonds for administrative purposes (counties). It is one of the least populated members of the European Union, the Eurozone, the OECD, the Schengen Area, and NATO, with a population of 1.3 million.
10. The Old Town of Tallinn is a UNESCO World Heritage Site. Without spending some time appreciating Tallinn's Hanseatic legacy, which stretches back to the 13th century, no trip to Estonia is complete. Every inch of the city's medieval facades is covered in history.
11. Estonia shares its second UNESCO site with a couple of its neighbors. The Struve Geodetic Arc is a series of survey triangulations that helps precisely measure a meridian and was the first technical and scientific item in the world to be designated as a World Heritage Site.
12. During WWII, an estimated 7.3 percent of Estonia's population was murdered, a larger rate than in most other European countries (the exceptions being Poland, Lithuania, and Latvia, as well as several Soviet republics) (Belarus suffered the most, with 25.3 percent of its people perishing). Following that, a further 10% of Estonia's population was transported to Soviet labor camps.
13. Swinging is taken very seriously in Estonia, to the point where a guy named Ado Kosk devised a new sport called kiiking in the 1990s, in which competitors connect themselves to massive steel swings that revolve 360 degrees. It has not yet been included in the Olympic Games.
14. In Estonia, there is a significant income gap between the affluent and the poor. The richest 20% of the population earns more than five times as much as the poorest 20%. In an interview with Estonian Public Broadcasting, Robert Kitt, the CEO of Swedbank Eesti, stated that while Estonia has a robust and booming economic sector, inequality is higher than it has ever been.
15. Rye bread, pig, potatoes, and dairy products are among Estonia's most traditional cuisine. Historically, Estonian dietary patterns have been strongly tied to the seasons. In terms of basics, Estonia is firmly located in Europe's "belt" of beer, vodka, rye bread, and pig.
16. People in Estonia are eager and able to communicate with you in a range of languages. The most frequent languages are English, Finnish, and Russian, although many people also speak French, German, and Swedish.
17. Estonians had a life expectancy of 66.5 years in 1994, according to the World Bank. This figure was 77.8 years in 2016. Although life expectancy has increased dramatically, it still falls short of the European Union norm. Nurses and family physicians are in limited supply in Estonia, as financing for such services has dropped in rural areas. Estonia spends 6.5 percent of its GDP on health care, which is less than the EU average of 9.9 percent.
18. Paul Keres, a chess grandmaster from the 1930s until the mid-1960s, was one of the finest Estonians of all time. In 1975, about 10% of the population attended his burial, which drew 100,000 mourners.
19. Estonia certainly punches above its weight when it comes to Olympic medals. It has a total of 25.5 medals per million population, excluding the 2016 Olympic Games in Rio. Only seven countries have a higher strike rate than the United States. Estonia is also one of 51 nations where the number of tourists exceeds the population.
20. Despite this, the Ruhnu stave church, constructed in 1644, is the country's oldest surviving wooden structure, which is one of the thrilling interesting facts about Estonia.
21. Tallinn's St Olaf's Church, with a height of 159 meters, was the world's tallest building from 1549 until 1625, according to certain accounts (it is currently 123.7m).
22. Finland, Sweden, Germany, Russia, and Latvia are Estonia's main commercial partners. Machinery and equipment, lumber, textiles, metal and metal products, and processed foodstuffs are also major exports. Machinery and equipment, cars and transport equipment, and chemicals are among the most common imports.
23. In terms of GDP contribution, Estonia's services sector is the country's largest industry. Transportation, telecommunications, and finance are the primary sub-sectors. The transportation industry has a good infrastructure, which has boosted Estonia's trading activities.
24. A striking truth regarding Estonian living circumstances is that a disproportionately large percentage of the population lives in poverty. According to estimates, 3.4 percent of the population lives in poverty, putting Estonia in the same boat as countries like Ecuador and Venezuela, which are seen as economically unstable and inequitable.
25. Tallinn residents have free access to the city's public transportation system. Visitors are not granted this privilege, but the large system is simple to use and gives excellent value for money if you're willing to get around the local way.
26. During this period, the Germans rose to the status of the landed aristocracy, wielding enormous power over Estonia for the following 700 years. The territory that is today Estonia and Latvia were renamed Medieval Livonia, a loosely knit set of minor nations that were part of the Holy Roman Empire's German ecclesiastical states.
27. Suur Munamägi (which translates to "Big Egg Mountain"), at 318 meters (1,043 feet) above sea level, is the country's highest peak, which is one of the crucial interesting facts about Estonia.
28. The Singing Revolution refers to the events that led to Estonia's restoration of independence from the Soviet Union in 1991. Following a series of huge rallies in which Estonians sung illegal national anthems and patriotic hymns, the phrase was created.
29. Skype, the internet video call service, was founded by a group of Estonians, and 44 percent of its staff are based in Tallinn and Tartu. Tallinn is known as Europe's Silicon Valley since it boasts the largest number of startups per capita on the continent.
30. The number of homeless people in Estonia is quite modest. According to the Abbé Pierre and Feantsa Foundation, 1,371 Estonians are homeless. Lodging shelters, homeless shelters, and resource centers have stepped in to assist individuals who are truly homeless, particularly in Tallinn, Estonia's most populated city, where there is the most need.
31. Estonia today has the rule of law, the EU's lowest debt-to-GDP ratio, a balanced budget, free trade, and a flat income tax, all of which have contributed to the country's strong economic development and prosperity. Estonians have expanded on their early success with egovernment to create eEstonia.
32. Soomaa National Park, one of Europe's 12 designated wilderness areas, is among the other attractions. Visitors may want to attempt bogshoeing to assist them to navigate the swampy terrain, but keep an eye out for wolves.
33. Estonia's national drink, Kali, is prepared from fermented bread. It's low in alcohol and quite excellent – Vanaema Juures, Tallinn.
34. Tallinn, Tartu, and Narva are the only cities in Estonia with populations above 50,000. Keep reading for more interesting facts about Estonia.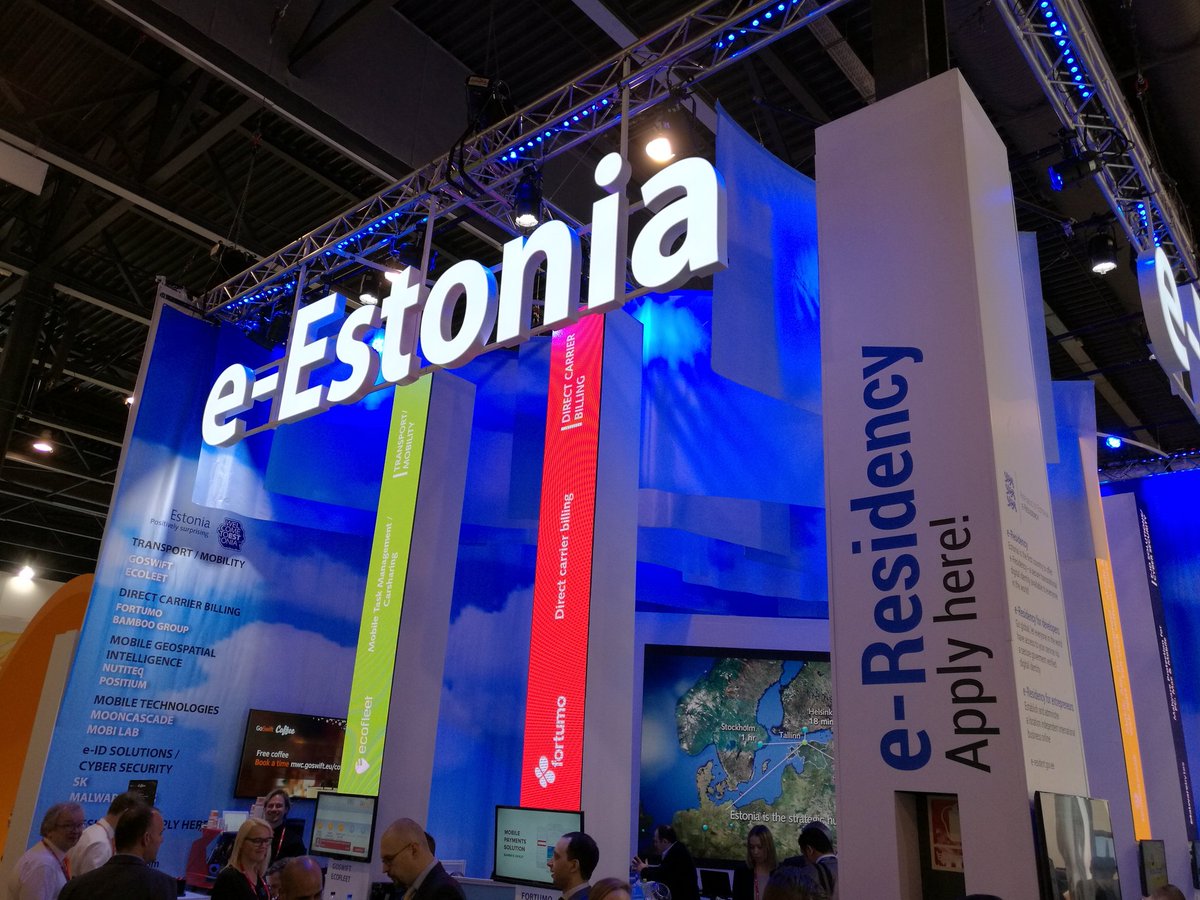 35. The national epic of the country is Kalevipoeg. It's about a big hero who tosses stones and converses with hedgehogs.
36. Breakfast. In Estonia, breakfast consists of bread, cold meat, and cheese, which is frequently consumed as a sandwich. Porridge prepared with groats and potatoes is also popular among Estonians. The hefty, hearty black rye bread eaten every day in Estonia, like many Estonian cheeses, may include tiny seeds.
37. Approximately 94 percent of Estonians are covered by health insurance. The uninsured, on the other hand, get emergency care as well as participate in other public health programs and therapies for which the federal or local government pays or gives free care. In many situations, the state pays for tuberculosis and HIV medicine therapy.
38. Estonian is a Finnic language with a Latin alphabet. It is the official language of Estonia and one of the European Union's official languages, spoken by around 1.1 million people: 922,000 in Estonia and 160,000 outside the country.
39. Vana Tallinn is a dark brown liqueur with a faint rum flavor that is a classic Estonian alcoholic drink. Fruit wines are popular in Estonia, and they're frequently made using apples and berries. Kali is the most widely consumed non-alcoholic beverage.
40. Prior to adopting the euro, Estonia's currency was the kroon, which is really one of the interesting facts about Estonia.
41. Estonia is the least religious country in the world, according to a Gallup poll. Only 16% of respondents indicated religion had a significant role in their lives, compared to 27% of Britons, 65% of Americans, and 100% of Bangladeshis and Indonesians.
42. As of January 2022, public institutions in Estonia impose tuition fees ranging from 1,660 to 7,500 EUR every academic year for both Bachelor's and Master's programs. Non-EU/EEA nationals, on the other hand, may face greater tuition at some colleges, so bear that in mind.
43. According to Unesco, Estonia has one of the highest adult literacy rates in the world, at 99.8%. Only Latvia's and – perhaps unexpectedly/dubiously – North Korea's are higher.
44. Its population has plummeted in recent years. It was 1,565,662 in 1989 and is currently expected to be 1,318,705 – a 15% decrease. It did, however, rise modestly last year.
45. Within the OECD, Estonia has the most carbon-intensive economy. Estonians, on the other hand, may breathe easily because forest covers 51% of the country's area. The amount of atmospheric particulate matter, which are air pollution particles tiny enough to harm lungs and make breathing difficult, is significantly lower than the OECD average.
46. Seychelles, Maldives, or other palm-fringed archipelagos surrounded by glittering seas may come to mind when you think of hundreds of islands. In the case of Estonia, which is far from tropical, there are hundreds – over 2000 – islands.
47. The kroon was Estonia's currency before it was replaced by the Euro in 2011. But what's more remarkable is that the kroon was Estonia's national currency twice: from 1928 to 1940 and from 1992 until 2011. The hiccup in the middle was, of course, due to the introduction of the Soviet ruble.
48. This gets us to verivorst, Estonia's national dish. Verivorst (which literally means'blood sausage') is a winter dish made of barley, onions, allspice, marjoram, and blood.
49. Estonian festivals are largely based on Protestant customs and the Western Christian calendar. Jaanipäev, the Estonian Midsummer, is notable for requiring participants to seek out non-urban areas, create big bonfires ("jaanituli"), and partake in the drunken celebration of jaanihtu.
50. While just 16% of Estonians consider religion to be important in their lives, the country is home to an incredible number of well-preserved religious structures. St Madeline's Church in Ruhnu, the country's oldest wooden structure, is the most notable of these. We're fascinated by this structure since it's made entirely of wood salvaged from destroyed ships.
51. St Olaf's Church is another site worth seeing in Tallinn. It has the terrible reputation of being a favorite lighting conductor, in addition to being the world's tallest structure at the time of its construction up to the early 17th century. The church has been hit by lightning eleven times, causing catastrophic fires in 1625, 1820, and 1931.
53. Listen to the local Seto singing to get in touch with Estonian culture. This traditional chorus, which dates back to ancient times, was used to express passion and pass along history and culture from generation to generation. On the island of Setomaa, our top recommendation for witnessing this historic polyphonic serenade firsthand. Traditional singers are dressed to the nines as they revive this centuries-old singing heritage.
54. Students in basic education in Estonia are provided with free hot school meals, study books, and learning tools. This has been the requirement since 2006, and it is a significant step forward for the country in making education more equal and accessible to all.
55. Estonia boasts some of the world's cleanest air. In fact, it is right up there with Iceland and Finland in terms of importance. "In Estonia, clean air is as normal as teeth brushing in the morning in a respectable household," says Environment Minister Keit Pentus. He does, however, stress the need for Estonians working toward "more ecologically friendly energy generation and more contemporary and pleasant public transportation."
56. Despite the fact that Estonia's environment is essentially flat, its inhabitants are among Europe's tallest. Egg Mountain, the country's highest peak, is just 318 meters (1,043 feet) above sea level. Meanwhile, the tall Estonians stand at 169 cm for women and 180 cm for males.
57. Husbands pick up their wives and sprint a few hundred meters with their better (and obviously wiser) halves upside down on their backs, her legs over his neck and shoulders. Two dry obstacles and a one-meter-deep water obstacle are required on the track. And here's the catch: the 'wife' you're carrying has to be yours or a neighbor's, and she has to be at least 17 years old. Yes, this is a world championship, before you ask.
58. Estonia has a solidarity healthcare system that ensures that all insured persons receive the same high-quality care, regardless of their age, income, or health concerns. Citizens with impairments are also entitled to a social payment from the Estonian Unemployment Insurance Fund.
59. Estonian women are also known for being among the most attractive in the world. The country's attractiveness in terms of appearance is considered to be due to the country's larger ratio of worldwide supermodels per capita than anywhere else in the globe. Probably has something to do with all the fresh air.
60. Estonia, like most Western countries, is not an ideal destination for everyone. Poverty is widespread, and overall contentment is poor, although measures have been done to improve living circumstances, including transportation, education, and health care.
61. According to legend, the first Christmas tree was erected in 1441 in Tallinn's town center. This joyous occasion marked the placement and decoration of the first Christmas tree in a European town plaza.
62. Only heavyweights are eligible to apply. Despite the fact that this odd Estonian activity did not make it to the Olympics, we award it a gold medal for pure entertainment value. Furthermore, the regulations are straightforward.
63. The islands have escaped the ravages of society nearly totally. Travelers may get a peek at a more traditional way of living in this area. If you're looking for a place where no one knows your name, look no farther than Hiiumaa, Kihnu, and Saaremaa.
64. From late November to early January, the Christmas Market takes center stage outside the Town Hall. This means that residents and visitors alike will have more opportunities to sip heated mulled wine and taste traditional Estonian Christmas cuisine.
65. Estonians can also carry their wives, which is a non-Olympic sport. Between 1998 and 2008, Estonian couples won the Wife Carrying World Championships for 11 years in a row, and the most common carrying style, seen below, is even known as the "Estonian Carry."
66. Estonia has one of the highest educational attainment rates in the world, with 90 percent of persons aged 25 to 64 having finished upper secondary education. In tertiary education, Estonian women outperform Estonian men, with 45 percent of Estonian women finishing the third level of study, compared to just 28 percent of Estonian males.
67. Estonians, according to Mark's research, are pale-skinned, have light eyes, and have the brightest hair of the Finno-Ugric peoples. The hair is wavy and silky. Men, like the majority of people in the Baltic Sea region, grow thick beards. Estonians, like Finns, are among the world's tallest people.
68. The majority of Estonians speak various languages, which is great news for tourists. You'll be relieved to learn that, in addition to their mother tongue, Estonians are also fluent in English, Russian, Finnish, and German. Even if English is your hosts' sole language, take solace in the fact that the vast majority of Estonians are multilingual, and are often regarded as among Europe's greatest English speakers.
69. More than half of Estonia is covered in forest, which contributes to the country's pure air. It's one of the reasons Estonia has one of the world's least crowded populations and remains committed to environmental protection. Lynxes, brown bears, and wolves are among the famous occupants of Estonian woodlands. Estonia, along with Iceland, Sweden, and Finland, is still among the top 10 greenest countries on the planet.
70. The average Estonian household net-adjusted disposable income per capita is $18,665 per year, according to the OECD index. This is considerably less than the OECD average of $30,563 per year. This statistic denotes the amount of money available to spend on essential products and services like food and heating. Estonia lags below nations like Slovenia, the Czech Republic, and the Slovak Republic in terms of this average.
Hopefully, you have enjoyed these interesting facts about Estonia!
Tags
estonia facts
fun facts about estonia
interesting facts about estonia
estonia culture facts
facts about tallinn
More Interesting Facts and Articles