(Last Updated On: March 1, 2022)
There are many interesting cool fun facts about Lithuania. Lithuania is the southernmost and biggest of the three Baltic nations, located in northern Europe. In the 14th–16th century, Lithuania was a great empire that ruled most of eastern Europe before becoming a member of the Polish-Lithuanian confederation for the following two centuries. This article will feature many more interesting fun facts about Lithuania.
Apart from a brief period of independence from 1918 to 1940, Lithuania was conquered by Russia in 1795, ruled by Germany for a brief period during World War II, and included as one of the Soviet Union's constituent republics in 1944. Lithuania proclaimed independence on March 11, 1990, with a unanimous vote of its newly elected parliament. On September 6, 1991, the new Soviet parliament recognized Lithuania's independence.
The Easter Bunny is a tradition in the United States, whereas the Easter Granny is a tradition in Lithuania. When youngsters leave a handcrafted nest outside their house, the Easter Granny leaves Easter eggs and chocolates for them. One hard-boiled Easter egg is split into enough pieces for each of the family members present before indulging in a scrumptious feast. One Easter egg shared by the entire family represents a happy family. In addition, families have a meat-heavy supper to commemorate the conclusion of Lent. If lamb is not provided at the supper, a lamb figurine is fashioned out of butter.
Despite the Russia-Ukraine situation, investors in Lithuania anticipate the economy to stay strong. The Baltic Sea States Council includes Lithuania, Russia, and Ukraine (CBSS). In the second quarter of 2014, 43 percent of international firms in Lithuania "anticipate demand for their output to expand," according to the Association Investors' Forum. Companies are also expected to add 37 percent to their workforce. Keep going for many more fun facts about Lithuania like this.
Lithuanians are very proud of one sport in particular: basketball. For locals, it's more than simply a game; it's also a symbol of liberation, as the locals have long been subjugated by the Russians. Lithuania had hardly enough money to send its national team to the 1992 World Olympics in Barcelona, but its heroes triumphed with a bronze medal. Local players were obliged to represent the Soviet Union before winning independence from the USSR, and in 1988, Lithuanian athletes played in the Olympics and won a gold medal for the Soviet Union rather than their own country. Basketball was the first sport in which Lithuania participated and triumphed as an independent nation.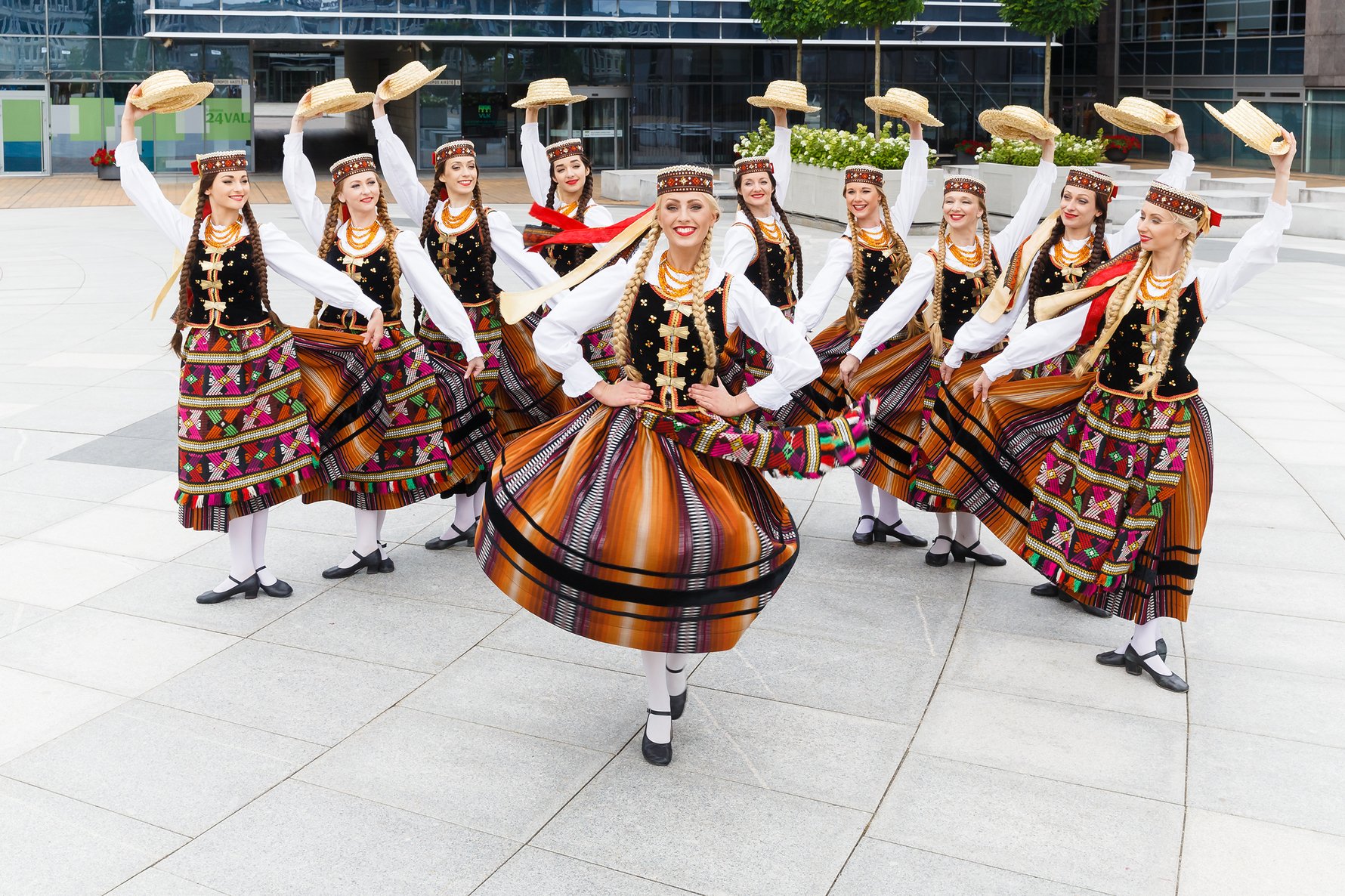 Fun facts about Lithuania which are really interesting
Let's find below some very interesting, fun facts about Lithuania!
1. Lithuanian is a tough language to learn when compared to English. Furthermore, whether you are visiting or working in Lithuania (or simply wish to learn), the majority of people here already speak Russian and/or English. You're welcome to learn it for pleasure if that's all you want to do.
2. The first Lithuanian plane, a wooden sports monoplane designed by Jurgis Dobkeviius, was built in 1922. Alfonsas Maonis introduced the first practical Lithuanian innovations in 1925. He created an electric bell that could ring at several locations at the same time.
3. Lithuanian women are among the most attractive in the world. A Lithuanian girl may be found anywhere on the globe. She will always be the one strolling politely, dressed up neatly with a reasonable quantity of make-up and beautifully groomed hair.
4. Lithuanian orthography uses a 32-letter Latin-script alphabet, two of which represent sounds that are not native to the Lithuanian language. It also has five digraphs.
5. Refined petroleum is Lithuania's top export, according to the Observatory of Economic Complexity. It contributed 22.93 percent of exports in 2012, with fertilizer accounting for 3 percent. Other notable exports include wheat, polyacetals, and chemicals.
6. Some of the Traditional Lithuanian Dishes You Need to Try are: Cepelinai (Zeppelins), Fried Bread (Kepta Duona), Beetroot Soup (Burokėlių Sriuba), Chilled Borscht (Saltibarsciai), Grybukai (Mushroom Cookies), Fried Curd Cakes, Potato Pancakes, and Kibinai, etc.
7. Due to emigration and a lower number of births than deaths, Lithuania's population has been declining. Some politicians utilize such facts for supporting the measures to encourage multi-child households.
8. Landscapes, flatlands, lush woods, lakes, and marches are all famous in Lithuania. Tourists are also drawn to the coast, which has sandy beaches where amber can be discovered, and the Curonian Spit, which has stunning pictures and dunes.
9. The little Lithuanian town of Remygala has an annual beauty competition for…goats? Goats are groomed, adorned with flowers, and dressed in costumes in preparation for the pageant. Visit Remygala in mid-June if you want to see this strange beauty pageant for yourself, and you could even get to meet the crowned goat!
Interesting Facts about Lithuania
10. Cepelinai (lit. "zeppelins"; singular: cepelinas) or didkukuliai are potato dumplings packed with minced beef, dry curd cheese, or mushrooms and prepared with grated and riced potatoes. It's been called Lithuania's national dish, and it's usually served as a main course.
11. While relatively few Lithuanians are impoverished, many are in a state of moderate poverty. The poverty line in Lithuania is LTL 811 ($265), and around 20% of the population lives below this level.
12. Lithuania was invaded by Soviet soldiers and integrated into the Soviet Union as a constituent country in 1940. Germany attacked the Soviet Union in June 1941 and took control of Lithuania, quite interesting!
13. With a high human development index, Lithuania is an excellent choice for ex-pats wishing to relocate to Europe. Lithuania is the largest of the three Baltic countries, with a land area of 25,200 square miles. The climate of the nation is moderate, ranging from marine to continental.
14. The Lithuanian economy is booming as it transitions to more environmentally friendly businesses including information technology, biotechnology, and mechatronics. In the Baltic area, the EU state is now the epicenter of industrial and diagnostic biotechnology. Research and development (R&D) managers, food technologists, research scientists, laboratory technicians, and product design engineers are just a few of the high-tech positions available.
15. Lithuania is home to a number of global corporations, most of which are headquartered in Vilnius, the country's capital. In 2009, British bank Barclays developed a Technology Centre, while Western Union launched a European Regional Operating Centre in 2011. Société Générale, Phillip Morris, GlaxoSmithKline, and United Colors of Benetton are among the companies with offices and factories around the nation.
25 Facts about Lithuania
16. The White Stork was designated as Lithuania's national animal in 1973. With its large beak and exquisite white and black plumage, this bird signifies peace. Many Lithuanians think that letting this bird build a nest near their home provides serenity to the entire family.
17. Many people are familiar with Shrove Tuesday, Fat Tuesday, or Mardi Gras; however, Lithuania has its own unique take on the event. Uzgavenes celebrate this day by overindulging in pancakes and donning hand-carved wooden masks.
18. In comparison to other European countries, Lithuania has a cheaper cost of living. It has a pricing level that is similar to that of Latin America. Aside from inexpensive products and services, the country boasts the lowest personal and corporate tax rates in the EU, at 15%. However, the Baltic state's income levels are quite low. Lithuania's average yearly wage is USD $4,686 when compared to US rates. Based on 2009 pricing, a typical worker in the United States makes USD $15,080 per year. Lithuania's hourly rate is $2.25, compared to $7.25 in the United States.
19. Lithuania has some of the cheapest healthcare in Europe. All citizens and permanent residents are entitled to free medical treatment, including ambulatory services. Outpatient services like general practice, maternity and child care, and dental treatment are available in state-funded health care centers. In addition, hospitals and clinics in all major cities offer a wide range of specialized services. Many ex-pats, on the other hand, choose private insurance since it ensures better service at a reduced cost.
20. Uzgavenes concludes in the burning of a More, which is mixed with pagan rituals (a straw effigy). This More is supposed to represent a female figure, as seen by her sensuous shape, and burning her is supposed to scare away winter and welcome spring! The man effigy signifying winter is another straw figure that can be burnt.
21. How did Lithuania get to be so large at one point in time? Because it was not an exclusively Lithuanian state, it grew to be so large. It was the Lithuanian Grand Duchy, Ruthenia, and Samogitia. In that state, Ruthenians were the overwhelming majority.
22. The major clinics and hospitals in Lithuania are in Kaunas, Panevys, iauliai, and Vilnius, the capital. Panevys Hospital, iauliai Hospital, Hospital of Lithuanian University of Health Sciences Kaunas Clinics, Kaunas Red Cross Hospital, Republican Children's Hospital, Vilnius Red Cross Hospital, and Vilnius University Hospital are the country's main hospitals.
23. Rural poverty is concentrated. A third of the population lives in rural regions, with agriculture employing half of the workforce, which is one of the interesting fun facts about Lithuania.
24. Lithuania, on the other hand, is the only country having a distinct national odor. The Scent of Lithuania, created by Galimard, is a mix of bergamot, wildflowers, ginger, raspberry, and grapefruit, with amber, cedar, sandalwood, patchouli, tree moss, and tree smoke as base notes.
25. Lithuanians have a pretty unique Christmas Eve meal custom, albeit it is not as strange as the two aforementioned traditions. At least 12 vegetarian dishes are served to the entire household. The first dish must be wafers, which must be made according to the same recipe as the wafers served at church during Holy Communion. All other dishes must be vegetarian, with the exception of seafood.
Lithuania Facts
26. Lithuania is a wealthy country. The World Bank classifies Lithuania as a high-income country. It has a GNI per capita of around $15,000 per year, which is the total income claimed by residents divided by the population. This is significantly higher than the average in Russia ($11000), but less than half of the EU average of $34000.
27. Lithuania is Europe's southernmost and most well-known Baltic nation. When you decide to migrate, you should be prepared for the harsh environment; summers may be extremely hot and dry, while winters can be quite cold. Locals are naturally quiet, which some foreigners misinterpret as an unwelcoming attitude. However, if you come to know the Lithuanians and their colorful culture, you will see that they are a highly active people. Read the following tips to learn more about how you may make your move to this Renaissance and Baroque-inspired country a success.
28. You can always buy a house in Lithuania, but the procedure might take a long time. You may rest assured that there are enough rentals on the market to accommodate the rising demand for accommodation among ex-pats. Depending on how long you want to remain, you can pick between a short-term or long-term lease arrangement. Be financially prepared as well, as most landlords ask for six months' rent in advance.
29. Lithuania's economy is in change. It became the 19th economy to adopt the euro in 2015. Lithuania's economy appears to be transitioning toward a knowledge-based economy since information and communication technology are among the country's fastest-growing industries. However, following a particularly harsh knock from the crisis in 2008, the economy's growth has slowed in recent years.
30. Former Soviet nations elicit a lot of stereotypes and preconceptions, but Lithuania is so much more. It was the first Baltic country to secede, and it has a distinct culture and sense of national pride. While there is some Soviet-era architecture to view, there is much more to see, and the people are far friendlier than you might imagine.
31. In 2004, Lithuania joined the European Union and the North Atlantic Treaty Organization. Vilnius is the capital, which is one of the cool fun facts about Lithuania.
Facts about Lithuanian Language
32. Children between the ages of six and sixteen are entitled to free but compulsory schooling in Lithuania. Because public institutions employ the Lithuanian language, most expatriates enroll their children in foreign schools such as the Vilnius International School.
33. There are also other local schools around the country that provide high-quality education to both domestic and international students. The prestigious Vilnius Institution, which was founded in 1579, is Lithuania's and the Baltic nations' oldest university.
34. Lithuanian is a Baltic language that belongs to the Indo-European language family's Balto-Slavic branch. It is the official language of Lithuania and one of the European Union's official languages. In Lithuania, there are around 2.8 million native Lithuanian speakers and approximately 200,000 speakers outside.
35. Poland and Lithuania united in 1569 with the Union of Lublin, forming the Republic of Both Nations, often known as Poland-Lithuania or the Polish–Lithuanian Commonwealth.
36. Russian is spoken by 63.0 percent of Lithuanians, English by 30.4 percent, Polish by 8.5 percent, and German by 8.3 percent. The generational element is still important since English and German are the most popular languages among teenagers.
20 Fun Facts about Lithuania
37. Lithuania has been named as one of the world's fastest developing economies. As an ex-pat seeking a place to call home, learning that Lithuania, although being a minor member of the European Union, has the lowest tax rate among EU countries is quite enticing.
38. Lithuania has a relatively low rate of unemployment and inequality. Despite the fact that Lithuania has a very high poverty rate, other development metrics such as unemployment and income inequality are quite low. Unemployment is at 8%, which is lower than in France or Italy, while the GINI index, a World Bank gauge of income inequality, indicates that Lithuania has more income equality than the United States and is equivalent to Canada.
39. Because Lithuanians are quite proud of their background and culture, I recommend meeting as many people as possible and getting to know them thoroughly. They'll never stop talking about Lithuanian culture and food once you get them started! If you're not sure how to meet people in your area, you may always sign up for a tour guided by locals or an Airbnb experience.
Lithuania facts Information
40. Apart from its growing economy, Lithuania is known as the "Jewel of Eastern Europe" due to its gorgeous coastline, the Curonian Spit, which is a UNESCO World Heritage Site.
41. The Republic of Lithuania has a population of 2.8 million people, with the majority of foreigners residing in Vilnius, the capital city recognized for its strong culture and arts scene.
42. The Great Lakes region and the Northeast have the highest populations of Lithuanian Americans, with Chicago being the principal diaspora hub. Since the dissolution of the Soviet Union in 1991, almost 20,000 Lithuanians have relocated to the United States.
43. Lithuania has a wide range of engaging activities to help ex-pat parents keep their children from being homesick. This furthest Baltic nation offers it everything, from indoor to outdoor entertainment, which is one of the amazing fun facts about Lithuania.
44. Those interested in marine life should visit the Sea Museum-Dolphinarium and Aquarium, where children may learn about the history of sea life while strolling through dungeons and taking interactive quizzes about sea biology.
45. Nobody expects you to be fluent in Lithuanian by the end of your vacation, but it would mean a lot to them if you can learn a few simple words and demonstrate that you have made an attempt. Simple greetings such as hello, please, and thank you will go a long way toward winning the trust and respect of the locals.
46. It is usually quite chilly in Lithuania during the Christmas season, with snow and ice on the ground. The importance of Christmas Eve (Kios) is greater than that of Christmas Day. Kios is also the name of the large Christmas Eve feast that families enjoy together on Christmas Eve evening.
47. Lithuania is also an excellent choice for ex-pat families that like the outdoors. This nation is home to thick hills, woods, and beautiful rivers and lakes. The Auktaitija National Park is the most well-known national park in Lithuania, with up to 200-year-old pine trees and more than 126 lakes. The LABAS Adventure Park is the place to go if you're looking for some outdoor fun.
Facts about Vilnius
48. There are nearly two kilometers of treetop trails and 40 zip lines. The LABAS Adventure Park is located in Vilnius' city center and is a great place to go picnicking, have a birthday party, or do team-building activities.
49. The most popular fruits are apples, plums, and pears, which grow well in Lithuania. Tropical fruits such as citrus, bananas, and pineapples must be imported since they cannot resist frost, and hence were used less frequently in the past; nevertheless, these fruits are increasingly becoming more common and are extensively consumed.
50. Although the Lithuanian Royal Union of Nobility (formed 1928, dissolved 1940, rebuilt 1994) unites over 4,000 members from 600 families, it is not legally recognized by the Republic of Lithuania and has no special status.
51. Lithuania is regularly one of the top-ranked countries in basketball, according to the International Basketball Association (FIBA), and has the most NBA players per capita. Expats should be aware that the best approach to win the hearts of the locals is to learn about their favorite sport, and those who share the same enthusiasm for basketball will definitely feel at home in Lithuania.
52. Lithuanians are quiet by nature and are noted for their reverence for tradition. It is uncommon for them to go out of their way to introduce themselves or meet someone they have never met before, particularly in public areas. They believe it is unpleasant to look a stranger in the eyes, and it is customary to give a seat to ladies or the elderly.
53. Shaking hands is a proper greeting in Lithuanian tradition when you meet someone in a restaurant or café, but never, ever inside the door. It is one of their numerous superstitions, such as the belief that whistling indoors summons small demons and that individuals who do not want to marry soon should avoid sitting at the table's corner.
54. Lithuania's national religion is Roman Catholic, which is followed by 90 percent of the population. The Catholic Church's influence is seen in the country's holidays, despite the fact that most celebrations are religious observances.
55. Gift-giving is also popular in Lithuania, however, expatriates should avoid gifting chrysanthemums, which are designated for funerals, and white flowers, which are exclusively used for weddings. Lithuanians are casual when it comes to eating etiquette. Just remember to keep napkins on the table, not on your lap, and to toast with hard liquor rather than beer or wine.
56. If you're drinking a beer or something heavier, make sure you're establishing eye contact with your drinking companions when you say "cheers." It's considered impolite not to establish eye contact, and it's also impolite to refuse a drink.
57. The Toy Museum, which shows the history of toys from the earliest to the most contemporary, is another fantastic indoor site in Latvia. Children will have fun playing with toy copies while listening to fairytales and taking part in workshops led by expert educators.
Fun facts about Lithuania
58. Lithuania is a destination where ex-pats will discover a beautiful mix of Soviet and baroque buildings, as well as modernized corporate infrastructure. Many people will be enchanted by its unmistakable allure, which stems from the profusion of well-preserved natural beauty.
59. Vilnius is the country's capital and one of the most popular places for foreigners to live. A large number of business offices, retail malls, restaurants, and pubs can be found here. Vilnius is noted for many ancient structures that transmit Lithuania's traditional feel, despite its busy nightlife. In the urban district, a one-bedroom apartment costs €400 while a three-bedroom flat costs €700.
10 facts about Lithuania
60. The first translations of the Lord's Prayer, a creed, and the Ave Maria, created about 1525, show that a Lithuanian literary language has existed since the 16th century.
61. Lithuania has the highest per capita alcohol consumption in the European Union. Lithuanians consumed an average of 2.6 alcoholic drinks per day in 2014, amounting to a startling 15.19 liters of pure alcohol per year, according to WHO data.
62. The facial traits of Lithuanian women are equally striking: They appear to be models, with their huge ocean blue eyes and well-carved yet delicate face and cheek structure, and their body form just adds to it. They're thin, with only the tiniest curves, and tall, with the majority of them standing above 5'8″.
63. The longest term in the Lithuanian language, 'Nebeprisikikiakopsteliaujantiesiems,' has been scrawled atop the ghost hotel Britanika in Kaunas for some time now, meaning something like 'Especially for those who never pick up enough shamrocks for themselves.'
64. People in the Baltics are accustomed to eating a large breakfast in order to replenish their energy for the next day's labor. Fried eggs with fresh veggies, ham and cheese sandwiches, omelets, and oatmeal are some of the most popular breakfast options, one of the fun facts about Lithuania.
65. Santa Claus, also known in Lithuanian as Kald senelis (Christmas grandfather), pays a visit to the home between December 24th and 25th and puts gifts under the Christmas tree.
66. There are no brown bear populations in the nation that are permanent. Although Lithuanians place a high value on the species, 82.4 percent of respondents said they would be concerned for their families' safety if bears were to be spotted in the woods.
67. Lithuanians are not known for their smiles… At the very least, not without cause. It might be due to the lack of sunlight or the persistent rain and cold, but you will seldom see someone smiling on the street (or anywhere, really).
68. Lithuania is mainly Christian (93%), with three-quarters of the adult population identifying as Catholic. Latvia's adult population is predominantly Christian (77%) as well, but the country's Catholic population is smaller (23 percent ). Orthodox Christians (31%) and Lutherans (11%) make up significant percentages of Latvia's population (19 percent ).
69. Lithuanians stand 172.82cm (5 feet 8.03 inches) tall on average. A Lithuanian guy stands 179.02cm (5 feet 10.48 inches) tall on average.
70. Surprisingly, there are no harsh swear words in Lithuanian. rup is a good example (toad). Lithuanians employ Russian or English swear words when they feel the need to curse.
Hopefully, you have enjoyed these fun facts about Lithuania!
More Interesting Facts and Articles
Tags
lithuania facts
fun facts about lithuania
interesting facts about lithuania
25 facts about lithuania
facts about vilnius
100 facts about lithuania
10 facts about lithuania
lithuania facts information
20 fun facts about lithuania
lithuania history facts
facts about lithuanian language