(Last Updated On: March 1, 2022)
There are a lot of interesting facts about Moldova readers love to learn. Moldova has been governed by a variety of governments over the years, including the Principality of Moldavia (founded in 1346), the Bessarabia Governorate (founded in 1812), the Moldavian Democratic Republic (founded in 1917), the Union with Romania (founded in 1918), the Moldavian USSR (founded in 1924), the Moldavian Soviet Socialist Republic (founded in 1940), and finally independence from the Soviet Union (in 1991). In 1992, they were admitted to the United Nations, and the Constitution was ratified in 1994. The song "Limba Noastra" by Alexandru Cristea and Alexei Mateevici became Moldova's national anthem. This article will feature many more interesting fun cool facts about Moldova.
Moldova is a nation in Europe's Balkan area, located in the northeastern quadrant. Chișinău, the country's capital, is located in the country's south-central region. This province, formerly known as Bessarabia, was a part of the Romanian principality of Moldavia until 1812, when its suzerain, the Sultan of the Ottoman Empire, gave it to Russia.
Bessarabia remained a Russian Empire province until after World War I when it became a part of Greater Romania, and it reverted to Russian control in 1940–41 and again after World War II when it was joined to a strip of formerly Ukrainian territory on the left bank of the Dniester River (Moldovan: Nistru) to form the Moldavian Soviet Socialist Republic. When the Soviet Union fell apart in August 1991, this republic proclaimed independence and adopted the name Moldova. In 1992, it became a member of the United Nations.
The rocket launchers and dark green tanks in the lawn are tough to overlook. The city's Military Museum, one of Chişinău's most stunning attractions, is hidden behind this graveyard of defused weaponry and jets. Weaponry ranging from thirteenth-century sabres to AK-47s depicts the country's stormy past, while blood-curdling dioramas and WWII films depict the sufferings that preceded the Republic of Moldova's creation in 1990. Keep going for more interesting facts about Moldova.
Moldova has faced a slew of problems since gaining independence in 1991, all of which derive from four difficult conditions. First, the country attempted to construct a functioning state where there had previously been no tradition of self-government or sovereignty. Second, Moldova's lack of a local political culture made it impossible to agree on a constitution and locate political leaders who were not tarnished by the Soviet Union's highly centralized, authoritarian regime. Third, the move from a centralized to a decentralized economy has proven difficult. Under the Soviet administration, a predominantly agrarian economy centered on state and collective farms had emerged.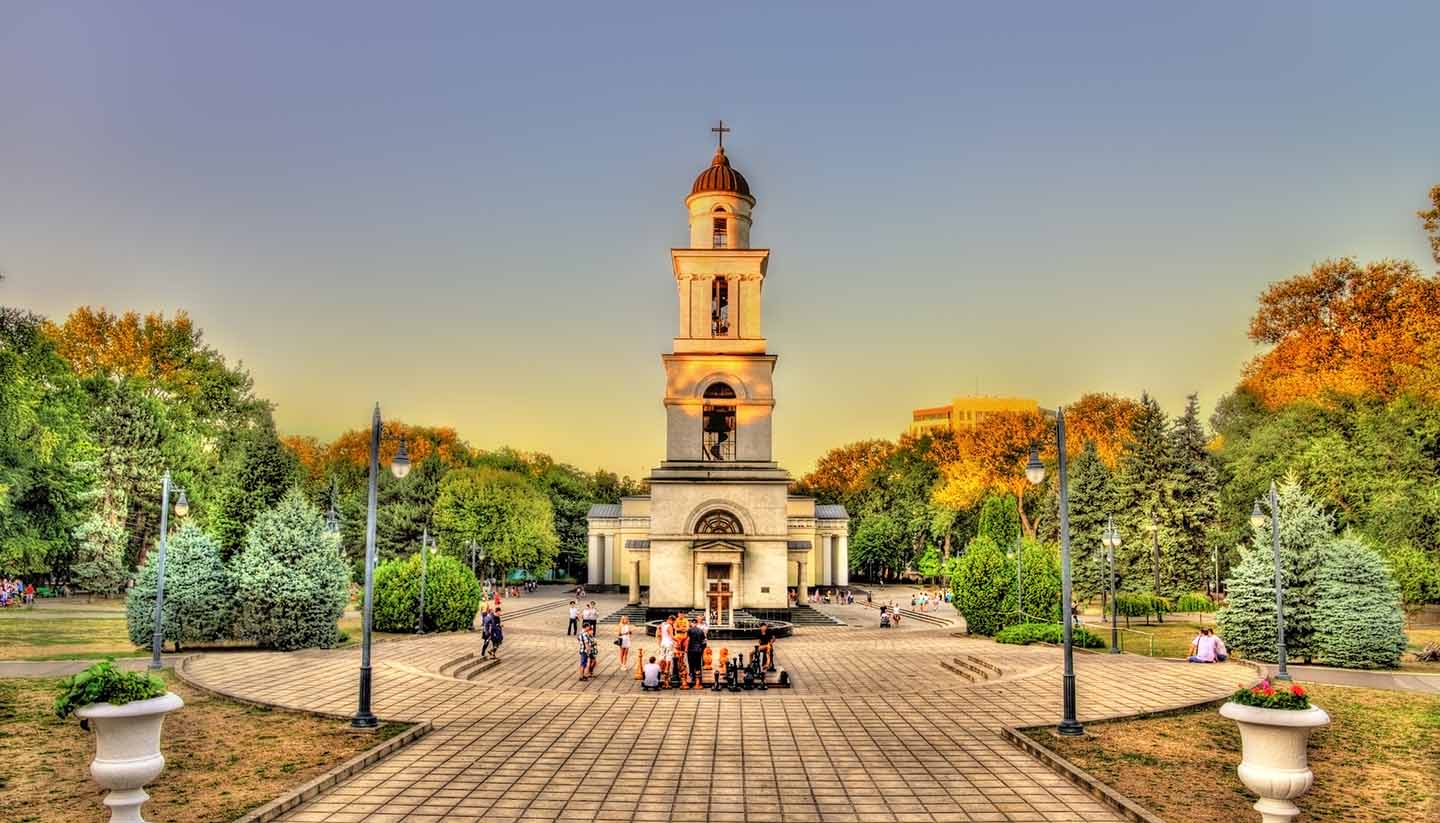 After independence, many of these farms were dismantled and passed over to individuals, resulting in significant displacement, loss of production, and suspicions of corruption. Finally, the economic transition was hampered by the fact that much of Moldova's economy was located in Transdniestria, a separatist area that declared independence from Moldova in 1990, sparking a brief civil war.
One of the interesting facts about Moldova is, despite the fact that a cease-fire was proclaimed in 1992, ties between Moldova and Transdniestria remained strained, and Russian forces remain in the security zone. Much of Moldova's power comes from Transdniestria, which has been shut off at various periods. As a result, Moldova's path to nationhood has been rough, from the country's early attempts at nation-building to its pursuit of peace and prosperity in the twenty-first century.
Interesting facts about Moldova
Lets learn below some very interesting facts about Moldova!
1. In 2005, the country made its Eurovision debut. With Zdob şi Zdub finishing sixth, it was Moldova's most successful year.
2. It speaks a language that is critically endangered. Moldova's second language, Gagauz, is, nonetheless, at risk of extinction. The Turkic language, which is spoken in the Autonomous Region of Gagauz, is classified as severely endangered by Unesco.
3. The Capriana Monastery is one of the country's most beautiful architectural structures. This complex of three churches, surrounded by rolling hills and woodlands, is located 40 kilometers northeast of Chişinău and is widely referred to be the cradle of Moldovan culture. The Church of the Dormition, which was founded in 1429, is the country's oldest church.
4. In the 19th century, there was a distinct style of architecture in the city, with one-story residences coexisting with Soviet-centric structures.
5. The Padurea Domneasca (Royal Forest) Nature Reserve is Moldova's biggest, covering approximately 6000 hectares. It's endowed with a rich wealth of trees – willow, oak, poplar, and beech – and a large population of herons around its lake, which sits attractively on the banks of the Prut River and is bordered on one side by Romania.
6. By offering books, technological equipment, reading materials, and financial efficiency, they improve the whole structure. Kindergartens, primary schools, gymnasiums, lyceums, vocational schools, vocational lyceums, trade schools, general evening schools, and colleges are now available in Moldova.
7. Russia has outlawed its wine. Russia has historically been Moldova's largest export market, consuming up to 90% of the country's wine. However, in 2006, a diplomatic spat between the two countries culminated in a Russian ban on Moldovan and Georgian goods, which has been disastrous to the economies of both countries. Despite this, it is still the world's 20th largest producer of wine (as of 2014).
8. More accurately, "be astonished," because Moldova's second-longest cave system is affectionately known as the Cave of Surprises. It's 40 kilometers from the city and stretches for 1700 meters along the Nistru River's right bank. It's supposed to have developed approximately 11 million years ago. It wasn't until the 1970s that the network was found.
9. Transnistria proclaimed independence from Moldova in 1990, a sliver of land that snakes along the Ukrainian border. Many people think of it as more Soviet than Moldovan. The country is not recognized by the United Nations, although it does have its own currency and border restrictions.
10. Moldovan, Ukrainian, Gagauz, Bulgarian, and German architecture used to be seen on the city's outskirts. Despite their sense of anonymity, people were still able to communicate effectively, but this varied by location.
11. It is preferable to leave your original identity documents where you are staying, according to the World Tourism Organization. If this location is on your tourist wish list and you are not vigilant, you may find yourself in violation of Moldovan rules in the autonomous area. This is something you should avoid, especially while dealing with the authorities in Transnistria.
12. To promote digital literacy, they integrated ICT. They began by providing training in order to provide active citizenship and jobs. Authorities were even able to successfully implement teacher training in order to improve the efficiency of the system.
13. Moldavia was Moldova's previous name. Following the dissolution of the Soviet Union, it was renamed Moldova. Romanian, Gagauz, Russian, and Ukrainian are the regional languages of Moldova. Moldova's flag has an eagle with a shield and aurochs on a blue, yellow, and red tricolor background.
14. Despite growing international recognition, Moldovan wine remains unknown to all but a few knowledgeable oenophiles, which is astonishing (if not illegal by wine standards) considering its high quality and the fact that grapes have been grown in the region since at least 2800 BC.
15. A haunting tract of land known as the 100 Hills may be found on the border of Padurea Domneasca Reserve, near the Prut River, between the settlements Braniste and Avrameni. You could be forgiven for assuming that this 8-kilometer length of undulating mounds is manufactured since they appear to be perfectly attuned to the flow of the meadows that run alongside the river.
16. Moldova includes a number of historical sites, such as the Cathedral of Christ's Nativity, Gypsy Hill, and Chisinau Lake. Railways, air gateways, roadways, and sea-going boats are the country's modes of transportation, and by 2012, they have gotten 4G mobile connectivity.
17. The historical and ecclesiastical complex of Orheiul Vechi (Old Orhei) is a compelling contrast after traveling Moldova's patchwork of floral meadows and cornfields – a monastery dazzling with golden domes and white bell-towers backed by ashen cliffs.
18. Moldavia (Romanian: Moldova; Romanian Latin alphabet: ara Moldovei) is a historical area and former principality in Central and Eastern Europe. It is governed by a monarchy headed by a king.
19. Moldova has been without a president for over three years. After nearly three years of political gridlock, Moldovans chose experienced judge Nicolae Timofti as president in 2012, marking the first time the country had a leader in 917 days.
Moldova Fun Facts
20. Mandatory health insurance was established in the health system in 2004, along with steady financial arrangements that improved the efficiency of the system, which is one of the fun interesting facts about Moldova.
21. Poverty in Moldova is exacerbated by the following factors: There is a scarcity of large-scale industrialization. Between the 1920s and the mid-1980s, there was massive population growth. Overcrowding in rural areas reduced labor negotiating leverage.
22. The major religion is Orthodox Christianity, with 96 percent of the population professing membership in one of two Orthodox denominations: Moldovan (88 percent) or Bessarabian (86 percent) (8 percent ).
23. Moldova is Europe's least visited country. If you decide to visit Moldova for your vacation, you won't have to compete for space with other tourists: according to the UN World Tourism Organization, just 121,000 foreigners visited the nation in 2016, making it Europe's least visited country.
24. The city of Chisinau, Moldova, is known for its affordable homes. This is an excellent area to live, according to our city rankings, with high scores for the cost of living, safety, and tolerance. For 2.1 percent of Teleport users, Chisinau is one of the top 10 city matches. It is Europe's third least visited country due to safety concerns.
25. Moldova is located to the east of the Carpathian Mountains' enormous arc. The southern section of the ancient structural block known as the Russian, or East European, Plain is primarily underlain by deep sedimentary strata. Only in the north do harder crystalline rocks appear.
26. Moldova has a sliver of sand on Chisinau Lake, which is located in the capital, Chisinau, despite not having a connection to the sea. Okay, so it's a man-made beach in a metropolis, but with your eyes closed, you could nearly be on the beach. In certain ways, yes.
27. Take a leisurely stroll past the Arc de Triomphe. Take a stroll through tree-lined boulevards where fashionable inhabitants soak croissants in café au lait. Surprisingly, Chişinău has a strong Parisian flavor about it. Weeping willows line the boulevards, green areas such as Parcul Catedralei bring vitality to the city center, and the Arcul de Triumf is a dead ringer for France's most renowned monument.
28. Victims frequently get away with their crimes due to a lack of effective surveillance. This area's whole transportation system is insufficient. Emma Sophia Maclennan's EASST, on the other hand, has made a name for itself in the field of road safety.
29. Moldovan enjoys singing and dancing. Moldovan music, like its languages, is heavily inspired by Romania. Moldovans love Mioriţa, a classic Romanian ballad about sheep, so much so that the first two verses are printed on the country's banknotes.
30. Nicolae Birliba is a nine-time world champion in weightlifting. He raised a 16kg kettlebell 2,575 times at the age of 49 in 2011. Here's a video of him in action, one of the cool interesting facts about Moldova.
31. Despite having a poor health system, Moldova has a two to five-year longer life expectancy than other of the CIS's better countries (Commonwealth of Independent States). The United Nations has been a key supporter of Moldova's Sustainable Development Goals effort.
Moldova History Facts
32. The Moldovan government focused on establishing a solid educational system that would help those who needed it most. They devised certain guidelines to deal with the contradiction. Pre-school and obligatory education programs, as well as vocational and technical training, were established.
33. It has a long and illustrious history. Some of Moldova's most important archeological sites have yielded ancient implements going back 1.2 million years. The flint relics have been added to the national collection of Paleolithic and Neolithic artifacts, which includes jewelry, weaponry, and cooking utensils.
34. Due to industrial expansion and a lack of emission regulation during the Soviet era, the ecology in this landlocked country was poisoned. When it comes to energy resources, they rely on Russia and Ukraine for the most part. Because of their reliance, they had to borrow money from Gazprom.
35. On October 3-4, winemakers open their houses and vineyards to the public as part of National Wine Day, a nationwide celebration of local booze. Wine tastings are inexpensive, and you can even take a free shuttle bus between wineries.
36. On July 21, 2007, the maximum temperature was 106.7 degrees Fahrenheit (41.5 degrees Celsius) and the lowest was -31.9 degrees Fahrenheit (-35.5 C). Codru, with 12792.65 acres (5177 ha), lower Prut, with 4178.55 acres (1691 ha), Plaiul Fagului, with 13941.69 acres (5642 ha), Lagorlic, with 2065.8 acres (836 ha), and Padurea Domneasca, with 6032 hectares, are among Moldova's reserves (6032 ha).
37. Unfortunately, petty theft, ATM fraud, pickpocketing, verbal abuse, and even police harassment are all possibilities in Moldova, an interesting fun fact.
38. Saharna Monastery is surrounded by rugged hills and heavy forests in a corner of north-eastern Moldova, so it's no surprise that it's a popular pilgrimage site, but not on the scale of Lourdes.
39. Porridge is the national dish. Mămăligă, a porridge prepared from yellow maize flour that is ubiquitous on Moldovan dinner tables, is sometimes referred to as the country's national food. It's often topped with cottage cheese, sour cream, or pig rind and served as an addition to stews and meat meals.
40. There are a number of spectacular monasteries in the area. Orheiul Vechi is a deteriorating open-air monastery complex that goes back more than 2,000 years and is Moldova's most important (and, possibly, most beautiful) historical landmark. Ancient castles, spas, and monasteries abound in the sprawling remains, which you'll have almost entirely to yourself.
41. The majority of Moldovans are bilingual or trilingual. Moldovans speak one of three languages: Romanian, Russian, or Gagauz. Some people can communicate in all three languages.
42. In Tirnauca Village, the aptly called Strong Drinks Museum is a bottle-shaped building that will entice you. The 28-meter-high museum-turned-spirit-bottle is dedicated to… heavy beverages.
43. Moldova, Europe's second poorest country, has a high death rate due to cancer and intestinal disorders. When it came to smoking, men had a fatality rate of 57.6% and females had a rate of 62.3 percent. When it came to alcohol use, males had a casualty rate of 18.8% and females had a rate of 13.7 percent.
44. It is the location of Europe's most unusual tourist attraction. Despite the fact that the village of Soroca is surrounded by poverty, wealthy inhabitants have turned to display their money by erecting extravagant residences inspired by monuments such as St Peter's Basilica and the Bolshoi theatre. As a result, the village, called Gypsy Hill, has grown in popularity as a tourist destination, with visitors flocking to see the bizarre architecture.
45. In 1940, the capital was devastated. Chisinau was attacked by the Red Army in June 1940, and in October of the same year, a terrible earthquake struck, measuring 7.3 on the Richter scale and destroying much of the city. As if that wasn't bad enough, the Luftwaffe returned the next year and blasted out what was left of the city.
46. Moldova's official state language is Romanian, which is spoken as the main language by numerous ethnic minorities and is the native language of 82.2 percent of the population. In Gagauzia and/or Transnistria, the Gagauz, Russian, and Ukrainian languages have formal regional status.
47. To be accurate, the national animal is a large cow or auroch. These meaty bovines are now extinct, but their image lives on in Moldova's flag, which includes an auroch's head mounted on a shield (which is presumably why they're extinct since they keep placing them on shields). The country's primary football stadium, Zimbru Stadium, is named after the Romanian word for bison.
48. Moldova's roadways are two-lane, badly maintained, and full of distractions, thanks to the presence of inattentive pedestrians and aggressive intoxicated drivers.
49. Unlike its Russian-Orthodox neighbors, Moldova celebrates Christmas from December 24 to December 26. (their main event is in January). The eating, parties, and gift-giving begin in November with the baking of cakes and the killing of pigs and end with three days of feasting, parties, and gift-giving. After Moldova acquired independence, the Russian Father Frost myth was abolished, and children's presents are now brought by Mos Craciun, who resembles our Santa Claus.
Moldova Facts
50. In this country, as in many others, men have a significant advantage over women in decision-making. The populace is overwhelmingly orthodox and believes in the afterlife.
51. The country is ranked 122nd out of 180 nations in Transparency International's 2017 Corruption Perception Index. In 2010, 37% of Moldovans reported paying a bribe, according to Transparency International. The police force is often regarded as one of the most corrupt agencies.
52. Many people describe Moldovans as pleasant and welcoming, although the country's per capita alcohol consumption rate is among the highest in the world. It's not uncommon to come across inebriated people, especially late at night. The majority are kind, yet they might come out as aggressive when they try to enter your personal space.
53. With over 300 distinct kinds of birds, Moldova is home to a diverse range of birds. Some come to procreate, some come to escape harsh winters farther north, while yet others come to just pass through on way to warmer climates. This is all wonderful news for birders.
54. Breakfast may be the primary meal of the day for inhabitants in rural regions, who frequently eat more substantial meals of kasha (hot porridge), potatoes, bread, and sheep cheese, except on weekends, when it is lunch. Lunch is usually the major meal in cities, consisting of soup, salad, and the main entrée.
55. Orheiul Vechi, 50 kilometers north of Chişinău, is famous for its Cave Monastery, a network of chambers and tunnels carved into a rocky slope above the Răut River, one of the jaw-dropping interesting facts about Moldova.
56. There's more to this UNESCO World Heritage site in Moldova than just the monastery: it's been home to solitary monks seeking seclusion in its caverns since the fourteenth century, and it's been occupied by remains of human existence dating back to Paleolithic times.
57. According to the IMF, Moldova has the dubious distinction of being Europe's poorest country, with a per capita GDP of only $5,327. Ukraine is the second-lowest, at $8,305 (Moldova's neighbors are $20,326, and the UK's is $42,480).
58. They started 'White Nights' to discourage dangerously intoxicated drivers by requiring everyone to take a breathalyzer test. They created a manifesto to encourage people to use seat belts. Despite the system's opposition, they went ahead and accomplished it.
59. The national dish is mamaliga. It's a firm maize porridge that became their primary dish, which they ate with cheese, milk, and sour cream. Non-natives made jokes about their eating habits because of their affection for their primary meal. Moldovans consume a variety of vegetables, meat dishes, cottage cheese, stuffed cabbage, grape leaves, Zama, and borsch as part of their regular diet. Placinta is a kind of dessert.
60. Moldova's 2018 crime rate and statistics were 4.10, up 17.95 percent from 2017. Moldova's 2017 crime rate and statistics were 3.47, down 29.39 percent from 2016. Moldova's crime rate and statistics for 2016 were 4.92, up 5.94% from 2015. Moldova's crime rate and statistics for 2015 were 4.64 percent higher than in 2014, a rise of 8.07 percent.
61. Russian was the most popular foreign language, although English also made an impression. Attempting to distinguish between Moldovan and Romanian languages is regarded as an ideological ruse by national cultural agencies.
62. They host large ceremonial celebrations where everyone shares handmade meats, veggies, and drinks. Boyars began to disperse during the Soviet Union's period, and young entrepreneurs sought to establish themselves in new businesses, which is one of the surprising interesting facts about Moldova.
63. Moldovans were generally connected with the government, whilst Russians dominated the business sector and were largely responsible for the development of capitalism. Later, the economic crisis drove them to engage in illicit cultivation and racketeering, and even most non-governmental organizations (NGOs) were unable to address the demands of the moment. Moldova's official currency is the Moldovan leu. Moldova is one of Europe's poorest countries.
64. A wander about the region is highly suggested to fully appreciate Orheiul Vechi's history and natural beauty. With settlements like tranquil Ivancea and folksy Brăneşti linked by reasonably easy terrain, walkers will be rewarded with the stunning sight of powder-blue farmhouses and excellent views over the cliff-top monastery.
65. In 1990, the Transnistria area declared independence from Moldova, sparking the Transnistria War, which resulted in the territory's de facto independence. However, despite having its own currency and border restrictions, the territory is not legally recognized by any UN member.
66. Moldova adopted Romanian as its official language. However, in 1989, a state language law was enacted, making Moldovan the official language which is one of the xrazy interesting facts about Moldova.
67. Moldova is the world's second most boozy country. According to the World Health Organization, only Belarus consumes more alcohol than Moldova, with each resident consuming 16.8 liters per year on average (excluding under 15s).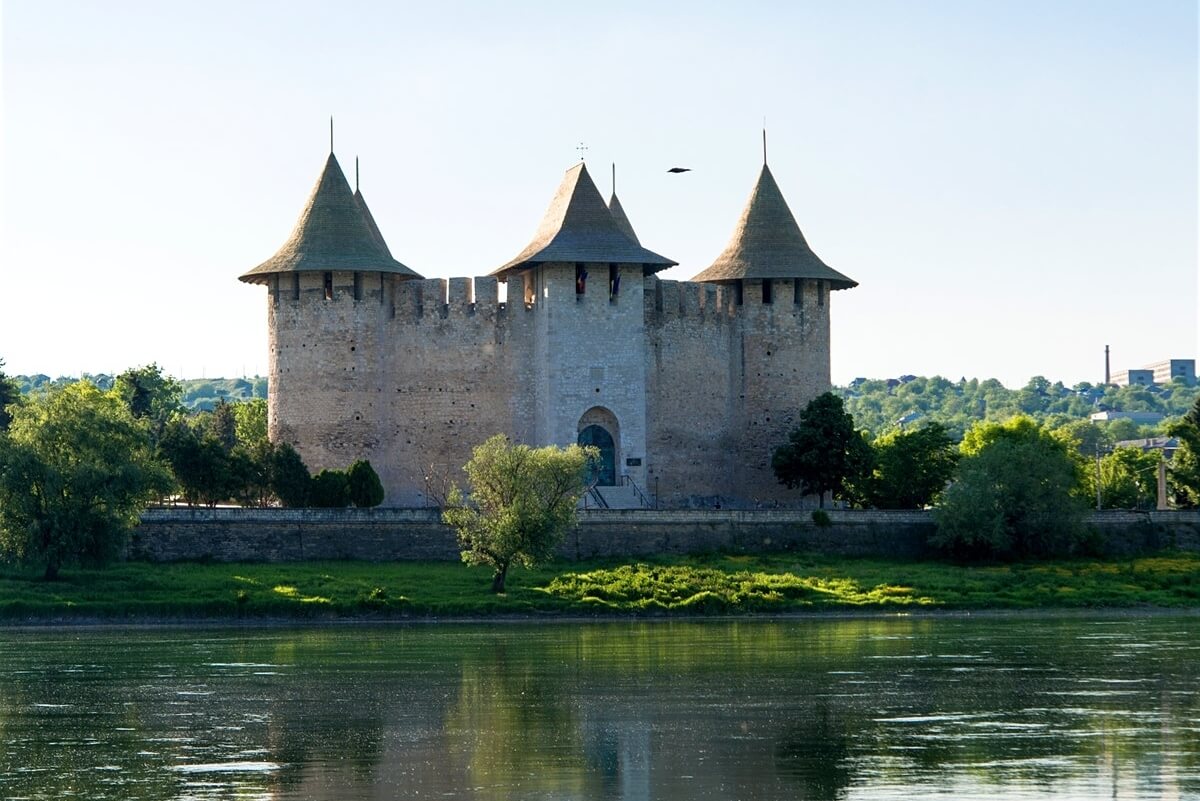 Interesting facts about Moldova
68. Chişinău is brimming with warm eateries providing delectable traditional fare. Take, for example, La Taifas on Strada București. This cozy underground restaurant serves Moldovan staples including cheese-filled pastries, mushroom-stuffed pig pastries, and cherry-stuffed pastries, as well as meatball soup and roast rabbit, with local musicians performing during nighttime service.
69. Between its verdant squares and crumbling nineteenth-century mansions, Chişinău is a city of two halves, with forbidding brutalist architecture remaining firm. The Circul, a remarkable circus building northeast of center Chişinău, is arguably the most intriguing of these structures. If it tried hard enough, this spiky circular crown of concrete would look nothing like a standard large top.
70. Because Moldova is surrounded by the Black Sea, it has a continental climate. Moldova is divided into two regions: the East European Plain and the Pontic Caspian steppe, with the Central European mixed forest, Pontic Steppe, and East European forest-steppe accounting for 11% of the total area.
71. The breakaway republic of Transnistria (officially the Pridnestrovian Moldavian Republic – PMR), which is unrecognized by other nations yet fiercely separate from the rest of Moldova, is a memorable day-trip from Chişinău and an important experience while visiting Moldova.
72. Transnistria, a disputed sliver of land sandwiched between Moldova and Ukraine, has its own border control and currency, despite the fact that the strongly pro-independence (and pro-Russian) results of its 2006 referendum have left it in political limbo.
73. Moldova has a population of 0.05 percent of the world's total population. Moldova is ranked 131st in terms of population among nations (including dependencies). Moldova has a population density of 123 persons per square kilometer (318 people per mi2).
74. Within a population of four million people, Moldovans, Romanians, Ukrainians, Gagauz, Russians, Bulgarians, and Roma are ethnic groupings, while Christianity and Eastern Orthodoxy are the dominant faiths. Moldova, located between the Prut and Dniester rivers, was Bessarabia's biggest territory. The main cities are Chisinau, Tiraspol, Balti, and Bender.
75. It was formerly thought that both varieties of local language shared the same foundation. Moldovan is spoken by 94.4 percent of Moldovans, 8.7% of Bulgarians, 5.8% of Russians, and 7.7% of Ukrainians. Gauguz and Ukrainian are two more languages spoken, one of the interesting facts about Moldova.
76. The Moldovan national flag (Drapelul Moldovei in Romanian) is a vertical tricolor of blue, yellow, and red with the Moldovan coat of arms (an eagle carrying a shield charged with an aurochs) on the center bar. The obverse has a mirror image. The ratio of flags is 1:2.
77. They produce commercial wine in places like Valul Lui Traian, Codru, and Stefan Voda, mostly for export, and its continental climate has helped them become a major agricultural provider in south-eastern Europe. The aurochs, along with representations of many other creatures, became the national animal.
78. Mental health illnesses have previously increased as a result of previous socioeconomic hardships, but the situation worsened between 1990 and 2010 as TB and HIV spread. Although, beginning in 1990, with increased child vaccination, the child mortality rate began to fall.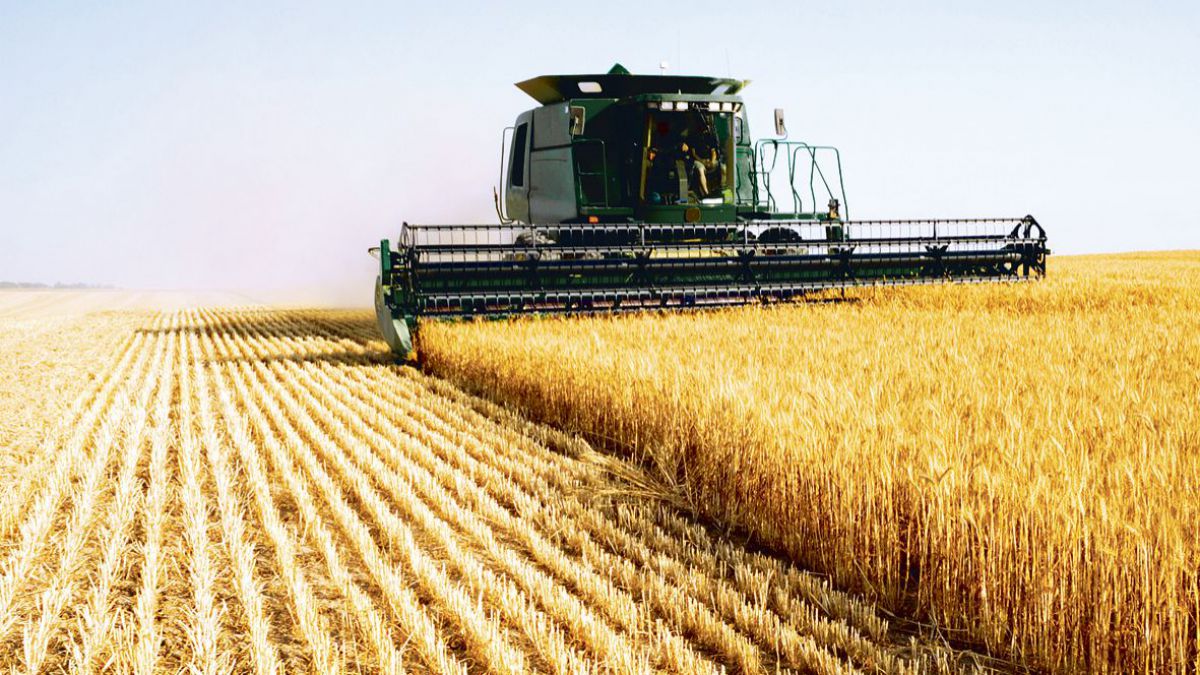 79. In 2005, Moldova made a territory swap with Ukraine in order to acquire access to the Black Sea. This gave Moldova access to a 600-meter length of the Danube River, which flows into the Black Sea but also left the nation landlocked.
80. Even in vacation places, rash behavior might be deemed a crime. This location is well-known throughout Western Europe for its history of illegal drug trafficking. Corrupted protests and vandalism are also common in this country mired in a political impasse.
81. In these areas, minorities are not treated favorably. In our nation, police forces are tainted, and even a small amount of ignorance may result in you being ripped off. If any official personnel approaches you, you may easily ask for their identification so that you can alert the embassy afterward. In 2021, Natalia Gavrilita was elected Prime Minister of Moldova.
82. Dishes combining a variety of vegetables, including tomatoes, bell peppers, aubergine, cabbage, beans, onions, garlic, and leek, are traditional in Moldovan cuisine. Vegetables are cooked, steamed, pickled (called murături), salted, or marinated, and they are used in salads and sauces.
83. Leaving your shoes on when entering someone's house is considered disrespectful. They should be left at the door. For sanitary concerns, the home rule is enforced in the majority of former Soviet republics. Slippers are usually typically supplied to guests.
Hopefully, you have enjoyed these interesting facts about Moldova!
More Interesting Facts and Articles
Tags
moldova facts
interesting facts about moldova
moldova fun facts
moldova culture facts
moldova history facts